The list of Hip Hop artists expressing their opinions on gay marriage and gay rights is steadily beginning to grow with Compton rapper Kendrick Lamar becoming the latest rapper to voice his opinion on the controversial topic.
Similarly to T.I., Kendrick was quite straight-forward with his thoughts on gay marriage stating that he doesn't "give a fuck" what people choose to do with their lives.
"You know it's crazy man. I don't give a fuck about people doing what they gotta do," said Kendrick during an interview with DJ Drama on Shade45. "That's your lifestyle; you dig what I'm saying? And people gonna be they own individuals and have they own worlds and I can't knock it. I believe in Jesus. Just cause if you didn't believe in Jesus I can't knock you for not [believing], you got your own beliefs and your own morals. I can't help the way you was born if you was gay. And I can't change that so do what you gotta do to be happy."
The topic of conversation took a much lighter note when Kendrick spoke on his appreciation of fellow rappers Gunplay and 2 Chainz.
"Other than the cats in my camp: ScHoolboy, Ab-Soul, and Jay Rock. Outside the camp it'd probably be, as of right now I'm bumping Gunplay and 2 Chainz right now. It's like the energy man," Kendrick explained. "The energy of everything and of course the verses is crazy, but it's like the feeling and the rawness in Hip Hop. I feel like that part of the game is really coming back."
Other rappers who have previously spoken on gay marriage include Jay-Z, T.I., and even reggae artist Beenie Man.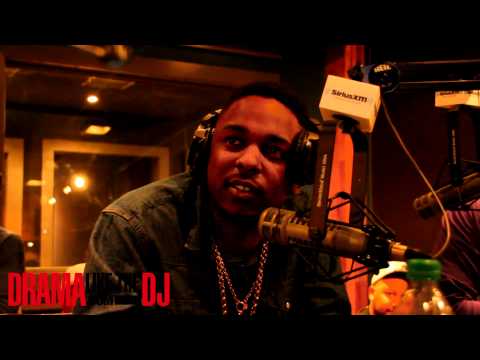 RELATED: Kendrick Lamar Speaks On Previously Being Signed To Def Jam