2 Chainz has received public co-signs from artists like Kanye West and Drake, but now, he has Mase to add to the list. During an interview with Power 106's Big Boy, he revealed that the former Bad Boy rapper hit him with advice he once received from The Notorious B.I.G. and how much it meant to him.
"A legend hit me the other day," he said. "Mase hit me the other day and told me that he was a fan of my music, dawg. And then he told me something that Biggie said, and I feel like Biggie told it to me. I'ma keep it. … He said, 'Get it while you can and can it when you get it.' I was like, I felt like Biggie had told me. I felt like the phone call meant so much, so stuff like that lets me know that I'm covering ground. Like, Mase, he stopped doing music, but he was so ill when he was doing it, in my personal opinion. I've been a fan and been knowing Snoop forever. When these people tell me they're proud of me, it feels like I gained something."
Watch the interview below.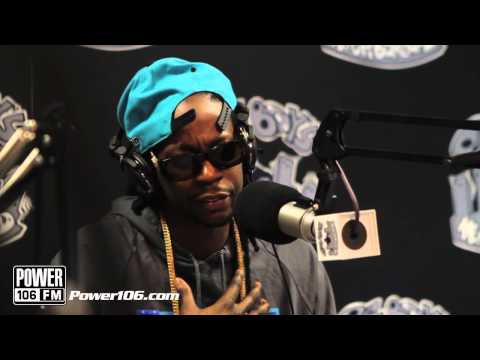 RELATED: 2 Chainz Speaks On Recording With Kanye West, Collaborations With Mike Posner