As Jadakiss prepares to release his Top 5, Dead or Alive album, he's decided to cook up a mixtape for fans. During a recent interview with DaJaz1.com, Jadakiss confirmed that his mixtape title would be Consignment. The raspy emcee discussed his thought process behind the title and he shared that "everybody" would be featured on it. Kiss then discussed various other releases the LOX crew has in store for the year.
"I'm giving you that crack on the arm. That's why it's Consignment," Jada shared of his mixtape, said to drop on April 27. "It ain't like I'm just giving you some garbage; I'm giving you that crack. I'm giving it to you. Take that, bubble for awhile, come back and cop that album after you get right off this Consignment."
When asked who would be featured on the album, Kiss said, "Everybody." He then shared that among those featured Young Jeezy, 2 Chainz, Lloyd Banks, Fabolous and more would make appearances.
"It's just a mixtape. It's crazy. That's how we're trying to do it just to set the standard. If we're giving you this, imagine what the album is gonna be."
Jada then shared that Styles P has two mixtapes set to come out this year before the two pair up for their own release. Sheek has a solo LP slated to drop after the Wu-Block release and the crew has a LOX album waiting to be unveiled as well.
"We got crazy albums coming, nothin' but albums," he added.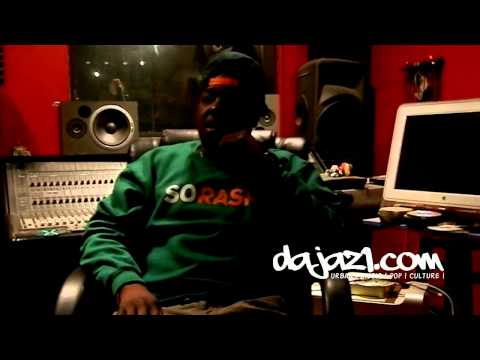 [April 2]
UPDATE: Jadakiss has revealed the cover art for his upcoming mixtape Consignment, releasing April 27th.
[April 19]
UPDATE #2: Jadakiss has revealed the tracklist for his new mixtape Consignment.
RELATED: Jadakiss Says The L.O.X. Are Close To Signing New Deal