In the latest of Nardwuar's off the wall interviews at South By Southwest the zany host and interviewer linked up with Queens rapper Action Bronson and the two discussed everything from M.O.P. to the iconic Unisphere in Queens.
When presented with a record from Brooklyn duo M.O.P, Bronson went on to reveal that he considers the two rappers one of "the greatest groups in the history of rap music."
"I love these muthafuckas right here. This is one of the greatest groups in the history of rap music," Bronson explained. "I met Fame. I met both of them. I don't know them well, but they're definitely in my top 10 of artists all time."
Another Hip Hop great the rapper spoke on was Kool G Rap who Bronson referred to as being his "idol."
"He's my idol. I don't know why, but he is…I met him in the park right by my house, he signed a napkin for me, and he was playing ball with his son," said Bronson. "And I had a good time man. And ever since then me and my friend Meyhem Lauren we've been avid fans for years."
During the interview Bronson also revealed that he hopes to work with fellow Flushing, Queens artist Royal Flush in the very near future.
"Royal Flush is from Flushing. He actually lives close to me at this point. He's a very nice individual. Hopefully we'll be doing some work soon. 'Iced Down Medallion' shit, old shit," the rapper explained.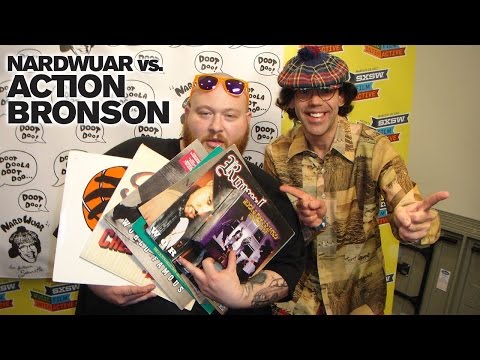 RELATED: Rapper Action Bronson Talks Fashion With Boylston Trading Co.