Now that Curren$y has already worked with Pharrell Williams, the Louisiana rapper has now set his sights on yet another major producer and that is Kanye West.
Curren$y revealed that he'd like to work with Kanye during an interview with VIBE magazine at the Smokeout Festival which took place in San Bernardino, California over the weekend.
"Yo, Kanye wouldn't hurt on the next project. That wouldn't kill me, you know what I'm saying. That'd be alright," said Curren$y.
Prior to speaking on his hopes of working with Kanye, Curren$y shared the names of some of the producers he's working with for his upcoming project Stoned Immaculate.
"Pharrell did a couple of joints on there. J.U.S.T.I.C.E. League, DJ Toomp, Tone P. I just tried to do the same thing I been doing and don't get caught up too much in the changes," said Curren$y.
According to Curren$y, Stoned Immaculate which is already finished will likely be released in May or June of this year.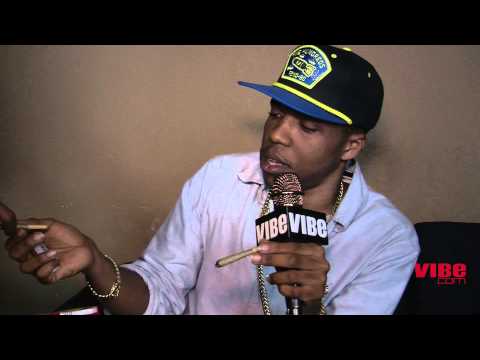 RELATED: Curren$y Releases "Here", A Free 5-Song EP, Recorded In One Day