Rufus Arthur Johnson, p/k/a/ Bizarre has officially split from his group of more than 15 years, D12.
The second most comical voice in Eminem's hometown collective announced to HipHopDX on Monday (February 27th) that "creative differences" within The Dirty Dozen have led him to move on and start his own "Weirdo Movement."
His surprising announcement came during a quick Q&A with DX in which the rotund rapper also revealed the status of the online relationship he has with his "boo," Nicki Minaj, the fondness he has for the new crew that reminds him of a "young D12," his thoughts on the push Shady Records' new crew, Slaughterhouse, has received, and the direction of the movement he will be introducing to the masses on his "My Mom's A Stoner"
-led fourth full-length (due for free download March 30th), This Guy's A Weirdo.
HipHopDX: I have to kick things off by asking if you have any plans to stop stalking Nicki Minaj on Twitter [@bizarresworld] before you get hit with a restraining order? [Laughs]
Bizarre: [Laughs] I don't know, man. She's been responding a little bit, so I might not need a restraining order. Somebody said some hateful shit and she said, "Don't be hatin' on my boo." So that kinda made my day …. [Laughs]
DX: [Laughs] Were you upset when you saw Nicki and Lil Wayne lip locking at the NBA All-Star Game?

Bizarre: Oh nah, nah, she can date other men, we got an open relationship.
DX: So after the "Hey Nicki" joint and the tattoo you got of her, what's the next move in your wooing of Ms. Minaj?
Bizarre: Uh … next move, I'm probably gonna get Justin Bieber tatted on my ass. Nah man, next move, I'm about to put this little free album out, coming out March 30th, called This Guy's A Weirdo. It's my gift back to the fans that's been down forever.
DX: Now, I have to ask about this, are the rumors true that you've actually quit D12 to join Odd Future?
Bizarre: [Laughs] Whoa! [Laughs] Yeah, I'm not in D12 no more. We just had creative differences and decided to go our separate ways – well I decided to go my separate way. And nah, I'm not in Odd Future. I got my own crew called The Weirdo Movement.
DX: Now you know we gotta flesh out what you just said a little bit there. I mean, that was just a personal decision to leave D12, or was it a group decision to end the group?
Bizarre: It's a personal decision on my part. I think I've just grown as an artist and it's time for me to branch off on my brand. But shout out to Odd Future though.
DX: What'chu think about them? You kind of helped inspire a new generation.
Bizarre: Aw, man, they dope. They remind me a lot of a young D12. They got a lot of energy. And to do the type of shit we do, it takes a lot of balls. [Laughs] It takes a lot of balls and craziness to do the type of shit we do, so I salute.
DX: You just sprung some news on me with the reply before that one, so …. I was gonna ask about the Slaughterhouse push, the affect that had on D12, if any?
Bizarre: I don't think it had no real affect. Slaughterhouse is doing they thing – shout out to them. Me and my man actually just did some production work on their album. And, you know, I think they're an all-star team of lyricists that's dope, and I can't wait to hear this album they about to put out.
DX: Speaking of, on February 24th you tweeted, "Nick and Bizarre on a track??? Stay tuned!!" I just wanna make sure you were talking about Nickel Nine and not Nick Cannon?
Bizarre: [Laughs] You know what? I smoke a lot of weed, so …. But shouts out to Royce [Da 5'9]. He is on my new album. But I think I was talking about Nicki Minaj. I'm trying to do something with her. But, yeah, I smoke a lot of weed, so I probably misspelled some shit.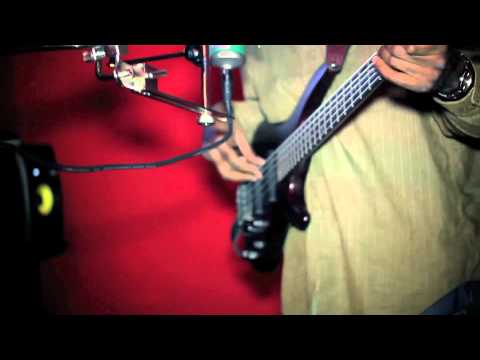 DX: And lastly, what exactly is this "Weirdo Movement," 'cause after peeping that almost Neo Soul-ish type track I'm still confused as to what this movement is all about? [Laughs]
Bizarre: [Laughs] The Weirdo Movement, it's consisting of me, my group FaygosandConey from Detroit, this guy named Fury, and my Asian brother from Seattle, Sonny Bonoho. And this weirdo movement, it's just the weird shit, it's the bizarre shit to another level. It's just encouraging people that it's alright to be weird, it's alright to be different and speak your mind and dress and look however the fuck you wanna look. It's a weirdo movement, it's time for that. Hip Hop is changing anyway, it's getting more and more outrageous how they looking. And I been doing this shit for years, so … C'mon man, you wanna join it?
DX: Eh, I don't know. [Laughs]
Bizarre: [Laughs] That's some crazy shit for you to put on, huh?
DX: Yeah, I'm not big on that. [Laughs]
Bizarre: [Laughs] Actually, I'm doing this little contest: the first 300 people that pre-order my album, the hard copy, they'll get they name in the shout out list of the album …. Also, be looking out for my radio blog show starting March 1st called Bizarre's World Uncensored. And we gonna be having like freestyle contests, and I will be giving you my honest opinion. If you suck, I'm gonna tell you that. [Laughs] And Bizarre's World reality show is coming soon too.
DX: And whoever pre-orders the most copies of the album you'll get their face tattooed on your other arm? [Laughs]
Bizarre: [Laughs] I don't know, man, I'll have to see. I'm a weird guy; I might do anything spontaneous.
Purchase Music by Bizarre