In part one of DJ Skee's interview with Mac Miller, the Pittsburgh up-and-comer talked about the upcoming remix of his song "Of the Soul" with Raekwon and De La Soul's Posdnous. Now, SkeeTV comes through with the second part of their discussion and surprises Mac with a guest appearance from De La emcee Maseo.
Mac first explained how he fell in love with De La Soul and the Native Tongues movement despite not having grown up with their music. He noted that it was the Internet that gave him the chance to discover the golden era of Hip Hop, and that ultimately, he connected with De La because of their unique style.
"This is why the Internet is the greatest thing in the world," he explained. "I was able to go back and research shit, and the reason that I think that I gravitated towards the Native Tongues movement is because – now I feel weird that [Maseo's] in the building – that shit was so creative, man. Y'all were just some straight hippies, bro. Y'all were weird as hell and I loved it…just that whole movement. Y'all and [A Tribe Called Quest]…it's just like, thank God that happened…when we had the festival together and Pos[dnous] shouted me out on the shit, that's the shit that no one can take away from me man. Like, fuckin' De La Soul's on stage and Pos said something like, 'Motherfuckers get played like they a toy/But I'm rapping on stage with Mac Miller and Big Boi'…I was like, 'That was me, everybody.'"
Then Mac turned the tables on Maseo to ask him what inspired the members of De La Soul to present on such a different take on Hip Hop. Maseo said that the trio's musical individuality is not only a product of their Long Island upbringing, but also their forefathers Run-DMC and the Ultramagnetic MCs.
"It's the inspiration [of] just wanting to be ourselves, being inspired by just truly being us. [We] definitely came from Run-DMC and Ultramagnetic [MCs]," Maseo explained. "I think growing up in Long Island had a different effect and growing up around the concrete and growing up around the buildings, it just had a way more different effect. Everybody was cool, there was no separation, segregation, none of that."
The full interview can be seen below.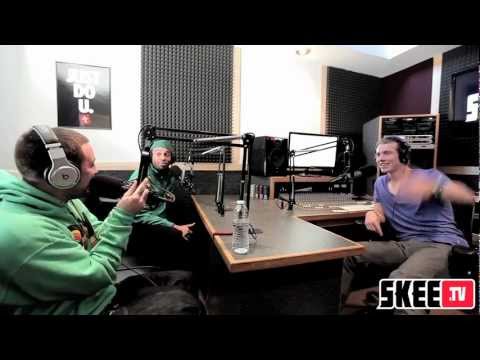 RELATED: Mac Miller Announces "Of The Soul" Remix With Raekown And Posdnous