Last night, Common brought out Stevie Wonder during a post-Grammy Awards performance at the Conga Room at L.A. Live in Los Angeles, California.
While performing "The People,"
Com spit the line, "At the Grammy's, though they tried to India.Arie me / Got back stage, and I bumped into Stevie," upon which the veteran singer came out on stage. He freestyled over a breakbeat, later segueing into "My Cherie Amour" and tributing Whitney Houston with a rendition of "I Wanna Dance With Somebody."
Watch the clip of the performance below.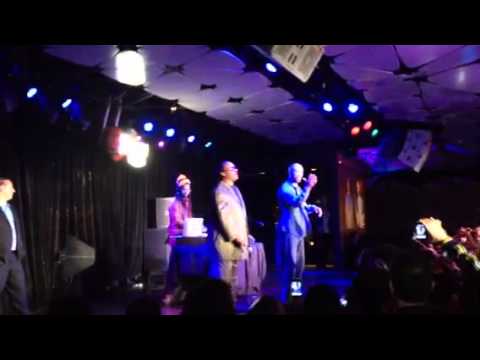 RELATED: Common Performs & Freestyles With Stevie Wonder In Los Angeles, California