ASAP Rocky and Schoolboy Q have collaborated on a few tracks including "Hands on the Wheel"
and "Brand New Guy" over the past few months. Speaking with BlowHipHopTV, the Harlemite bigged up the TDE rapper and says that he's been down since before he popped off.
"I was a fan of Schoolboy Q. I wanted him to be on my album. I always wanted to work with the nigga, before shit blew up," he said. "I was working on LiveLoveA$AP. In the midst of it, I got my name up a little bit so I started to meet people who knew people who knew people some way, somehow. Fortunately, he was a cool guy and wanted to work with me, because this was before 'Peso'
blew up and before 'Purple Swag'
really blew up."
ASAP recalled meeting Schoolboy Q for the first time, and how he's feeling the whole West Coast movement at the moment.
"That nigga was trill, that's why I fucked with that nigga. And I fucked with Kendrick, too. I like what them niggas is doing over there. There's a lot of positive energy from the West side over there. We fuck with them niggas. Shout out to my nigga Danny Brown, too."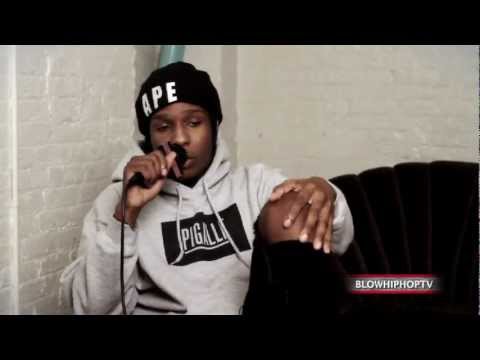 RELATED: ASAP Rocky & araabMUZIK Announce Joint Project "A$VPMUZIK"