Chuck Inglish and Boldy James recently hit the studio to record for J. Dilla's upcoming album Rebirth of Detroit.
During a session attended by Ma Dukes and Jonathon Taylor, the two recorded for the project, which is tentatively set for a May 25th release. Additional guests on the album include Guilty Simpson, Amp Fiddler, Monica Blair, Phat Kat and more.
"What I love about [Chuck Inglish] is that he's from the city of Detroit, he's got the lineage of the city from the past but he's also been creative enough to carry it on in a positive way worldwide," said Taylor, co-executive producer of the project. "We're proud to have him on the Rebirth of Detroit for Ms. Yancey and it's a great day here."
Watch a clip from the session below.
[January 2]
UPDATE: The cover art and album trailer have been released for J. Dilla's Rebirth of Detroit, releasing June 12th. Watch the trailer below.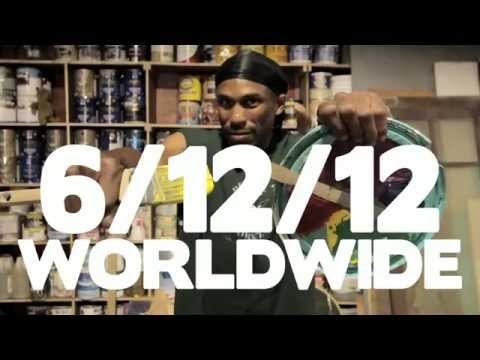 [May 10]
UPDATE #2: The tracklist has been revealed for Rebirth of Detroit. Check the official tracklist below.
1. "The New Installment" (Intro)
2. "Detroit Madness" with Phat Kat3. "Big Thangs" with Esham
4. "Ride With It" with Tha Almighty Dreadnaughtz
5. "Say My Name" with LaPeace, Moe Dirdee and Seven The General
6. "Detroit Game" with Chuck Inglish (COOL KIDS) and Boldy James
7. "Feel this Shit" with KetchPhraze
8. "City of Boom" with Loe Louis and Beej
9. "Let's Pray Together" with Amp Fiddler
10. "Requiem" with Allan Barnes (The Blackbyrds)
11. "Do It Right" with Fat Ray, VStylez and Soul Man (A.W.O.L.)
12. "My Victory" with Boldy James
13. "Rebirth is Necessary" with Tone Plummer and Mr. Wrong
14. "DILLATROIT" with Supa Emcee, Nick Speed and Guilty Simpson
15. "Center of The Movement" with 5ELA ft. Pierre Anthony
16. "Pitfalls" with Fat Ray, LaPeace and Loe Louis
17. "Do It For Dilla Dawg" with Illa J and Frank Nitt (CAKE BOYS)
18. "Jay Dee's Revenge" with Danny Brown ft. DJ DEZ
19. "Motor City Sparks" with Corey Sparks and Beej
20. "House Shoes Was Spinnin" with Quelle Chris
21. "The Best That Ever Did It" with Jon C and Allan Barnes (The Blackbyrds)
[June 5]
UPDATE #3: Stream J Dilla's posthumous release Rebirth of Detroit below (StupidDope via NR).