He's arguably your favorite southern rapper's favorite rapper.
Almost every emcee born below the Mason-Dixon Line came of age idolizing (and surely at one point or another imitating) the man born Michael Barnett, better known as Big Mike.
The New Orleans native (who relocated to Houston, Texas as a teen) began his Hall of Fame career exactly 20 years ago by extolling the virtues of domestic violence and the need to "Woop Her Ass" as one-half of Rap-A-Lot Records' controversial Shock Rap duo The Convicts. The staccato spitter was subsequently recruited to fill-in for an absent Willie D on The Geto Boys' first #1 album, Till Death Do Us Part. Thanks to the standout performances he put in for "Straight Gangstaism," "Crooked Officer" and several other selections, (and his arguable outshining of group frontman, Scarface), a solo career for Big Mike was born. A trilogy of celebrated efforts from Mike soon followed with 1994's Somethin' Serious, 1997's Still Serious and 1999's Hard to Hit.
But behind the scenes of what seemed to be one of the best success stories of any Hip Hop artist of the 1990s were simmering issues that would soon boil over. A reportedly contentious relationship with Scarface only the least of Mike's problems, as the much more serious monetary and contractual disputes with Rap-A-Lot founder J. Prince eventually culminated with someone allegedly affiliated with Mr. Prince shooting up Mike's residence in the middle of the night. In retaliation for that gunfire, Mike set literal fire to a Rap-A-Lot recording studio. He subsequently spent nearly four years in prison for the arson.
Since his return to the free world seven-and-a-half years ago, Mike has released four full-lengths just as good as anything he dropped during his heyday: 2005's Nawlins Phats, 2006's Keep It Playa, 2009's Ridah Music Vol. 1 and Serious As Can Be – the latter being an unsanctioned release by hackers. But without the machinery of Rap-A-Lot's '90s-era distributors (Priority and Virgin Records) supporting his efforts, Mike has unfortunately been unable to reclaim the commercial spotlight he commanded back when he was nominated, alongside Nas and The Notorious B.I.G., as "Lyricist of the Year" at the 1995 Source Awards. Thankfully though for fans of the southside O.G., even from the underground Mike can still make the masses take notice, as he is currently doing with his impressive new album, Bayou Classic (Love. Faith. Honor. Loyalty.)
Big Mike recently spoke to HipHopDX about his just-released classic, the mutual respect he shares with one his artistic offspring, the late great Pimp C's fearless attempt to aid his longtime friend's comeback on his own Rap-A-Lot release, and Mike's feelings towards that label's CEO a dozen years after the drama that arguably altered both the long-term viability of the South's first powerhouse Hip Hop label and the career trajectory of one of its onetime stars.
Big Mike Talks Bayou Classic's Role In Rap
HipHopDX: I wanna start off by noting that this Bayou Classic album is jammin' for real. And I'm not just blowin' smoke up your ass.
Big Mike: [Laughs] I appreciate that, man. Thank you. So you honestly think so, huh?
DX: Yessir. I'm really diggin' that old school Gumbo Funk feel of "Taking Off" and that ride-and-smoke shit like "That Come Back." It's just a shame though that Bayou Classic may not be embraced as the classic it woulda been back before all this [Rap style as of late] took over.
Big Mike: But you know what? You never know though, because good music transcends a lot. And I think it's just that people haven't been getting it. They haven't gotten an album like Bayou Classic. They haven't heard an album like that in a long time.
It has an essence of the past, but at the same time it's current. The music and the topics are relevant [to today]. It's kinda like going to see a good movie that may have things from the past in it, the present, and hopes of the future.
So I just think that they haven't had a project like that… I mean, by you listening to it, you got it. Do you consider it a classic? In your mind is this something that you would pick up 10, 15 years from now and play again?
DX: I think so. Yeah, I think it's gonna last.
Big Mike: So whoever get it, it's gonna be a classic to them. I think whoever get their hands on it gonna enjoy it….
DX: My personal favorite classic cut on the album is the groovin' "Hands On Airythang." "Boys would know of me, my name in the game resonate." Who was the most recent artist to come up to you and pay homage to Big Mike?
Big Mike: Let's see, the most recent … um … of the current artists that's out right now, I would have to say it was [Rick] Ross. Matter fact, that's how we wound up doing that song together that was on my Full Circle mixtape called "Animal"
.
DX: And do you remember what his conversation was?
Big Mike: It was just that he was a fan of mine, used to bang my music and stuff…when it was poppin'. And, anything I would need to where he could help me or whatnot, let's do it. So, it was just a respect thing, mayne – just a lot of love and a lot of respect from [him]. And vice versa, 'cause I told him I appreciated what he had did at the time with the album that he had out at the time and [that] I liked his style a lot.
DX: Another quote from Bayou Classic you know I gotta ask you about is from "Where Is Da Light": "Ridin' on fire to burn out / Only to rise from the rubble." Now, after you detailed the circumstances surrounding the arson that led to you serving four years in the state pen from 2000 to 2004 on "Ride On" from your last full-length a couple years ago, Serious As Can Be, why'd you decide to again make reference to that situation on your new album?
Big Mike: Well, that reference on "Where Is Da Light" wasn't even a reference pertaining to that incident. … What I was referring to was people living the fast life. I've been guilty of it. And living that fast life, you may burn out fast. You dig what I'm sayin'? But, with your belief and everything in the right place, you can rise from that rubble after you burn out. And that's what the whole song is about. It has nothing to do with me [and] that particular incident. It's an encouraging song; it's an inspirational song …. We're looking for something greater than ourselves, and I'm letting 'em know the light that we need to relish in and bask in is the light from the almighty.
So that wasn't even pertaining to that incident. I'm not the one to beat no dead horse. But, at the same time, if I wanted to make reference towards the incident, I earned the right because I was the person that went through it. I'm the person that had to deal with the whole ordeal, so I earned that stripe. I earned the right to even speak about that, as many times as I would like to. But not on that song, that song wasn't even referring to that incident. It was just an encouraging song ….
Big Mike Explains Present Day Relationship With Rap-A-Lot Records
DX: I do have just one question about that incident. Back when Nawlins Phats dropped you told me in an interview for Down magazine that you and J. Prince "can be in the same room together. I don't hold any grudges." Six years later, do you still feel the same way towards Prince?
Big Mike: I mean, with my belief in God and my faith in Jesus Christ, I believe in the whole thing of forgiving. And in order to be forgiven, I have to forgive. Without going into too much detail about the incident in itself – 'cause like I said, it's in the past – but…Yeah, I could be in a room with a person and not be hostile towards [that] individual. But does that mean I prefer to be around a person? If I don't prefer to be around a person, then I just won't make myself available to be caught in that situation. But, I'm not in the process of trying to ruin somebody's – you know, get into a situation that's not beneficial to me and my family behind something that's already in the past. I'm still here, I'm still living, still doing what I love to do, and it's a blessing for me. So, I'm just gonna focus on my blessings and where they come from, and not all the miscellaneous stuff.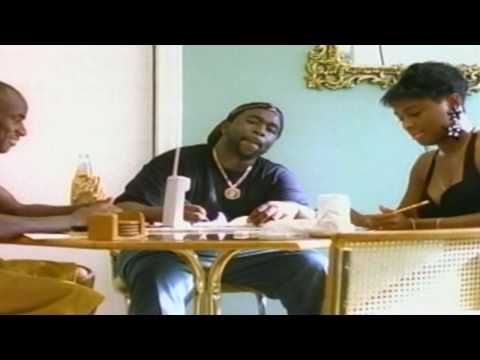 Big Mike Recalls Working With Pimp C On "Havin' Thangs"
DX: Just out of curiosity, when you recorded that remorseful new verse for the '06 remake of "Havin' Thangs" for Pimp C's Pimpalation album, did you converse with Prince or did you just do that for Pimp?
Big Mike: Nah, I didn't converse with [J.] Prince [for that]. Pimp, that was my dude. We go back. He [produced the beat and sung the hook to] the original "Havin' Thangs." He came up with the track. I spent time at his house, a few weeks down there recording songs for the Somethin' Serious album. So we had gotten to know each other on a deeper level than just a casual encounter might entail. So, when he had got out [of prison in late 2005], he had wanted me to give him a song [and] he was like, "Man, I wanna do this song [over] because it's your song … and it's gonna put you back on people's minds." And I was like, "Shit, let's do it." Maybe he had spoke to J. Prince about it or whatnot. But, the song got done, so that's a good look. That was a good look [from Pimp].
DX: Yeah, right about now I'm really missing Pimp C's unfiltered truth-telling, as fake as this game has gotten.
Big Mike: Yeah, Pimp was doing his thing, man. That's my dude, for real.
DX: I haven't heard it yet, but there's a remake of "Playa Playa" on the Rap-A-Lot 25th anniversary box set that just dropped. Hopefully uh …
Big Mike: Yeah, I haven't heard it yet either. I've heard about it, but I haven't heard it myself. I'm eager to hear what it sounds like, because anytime that anybody takes a song of mine that's considered a classic and redo it I'm honored. It's a blessing for me. It's gonna make people think about me again. So, I just hope that they did a good job.
DX: "Now baby's playin' ya for your money, you're playin' her for her draws / She takes your money, brings it to me, I'm playin' both of y'all." [Laughs] [Today's rappers could benefit from] some of that classic game from Big Mike!
Big Mike: Well, I mean, it was game for the times – for it's time. And, even though I like to go back and listen to music that I done in the past, I don't like to dwell on it too much because if you hold on to the past too much it won't allow you to move forward into the future.
So I'm always trying to think of fresh ideas and trying to elevate from what I may have sounded like and the things I may have written back in the day. Because, I think the fans deserve it, especially if they stayed down with you for so long. You definitely wanna let them hear some growth and elevation in your music, because if they support you that mean they on that journey with you. So that's why I always try to strive to continue to move forward into the future.
But, the new cats that's out, I'm not knockin' on 'em or nothing like that, and I don't want anybody to get it twisted. I like some of the music that's out right now. Some of it I think may be a bit repetitious, a little bit of the same ol' same ol'.
Purchase Music by Big Mike
Purchase Music by The Convicts