Joe Budden stopped by ESPN's "1st & 10" earlier this morning, speaking on the Denver Bronco's Tim Tebow and giving a plug for the upcoming Slaughterhouse album. During the broadcast, Joey said that the group's Shady Records debut will "hopefully" arrive in April 2012.
"I want to talk about the Slaughterhouse project. It's coming this April, hopefully," he said. "Shout out to my group, by the way – Royce, Joell, Crooked – signed to Eminem's Shady Records. The album's phenomenal. So I want to tell all the sports fans out there to look out for it."
Joe recently spoke on the status of the project, explaining last month that the album was "90 percent done." In September, Royce Da 5'9 said that the group had recorded 20 songs and were probably going to use 13 of them.
Watch the clip below (via RR).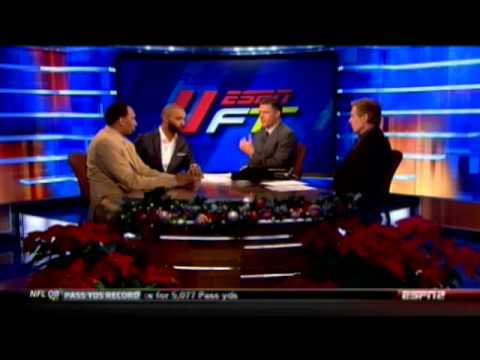 RELATED: Joe Budden Speaks On The Creation Of "Mood Muzik," Gives Advice To Aspiring Artists