Rumors started flying earlier this week that with his departure from one of his management teams, Drake was also considering leaving Young Money. During a performance in Hartford, Connecticut, Drizzy denied the rumors, confirming that he's still with the squad.
"I'll tell you if you wake up in the morning and you think Young Money ain't my team, you out of your motherfucking mind," he said. "My brother Lil Wayne is all the way in Australia right now, but I got my camera on in the back and I just want to let him know how much me and Hartford got for him. So if you got love for Lil Wayne, make some noise!"
Watch footage from the show below (via NYFTV1).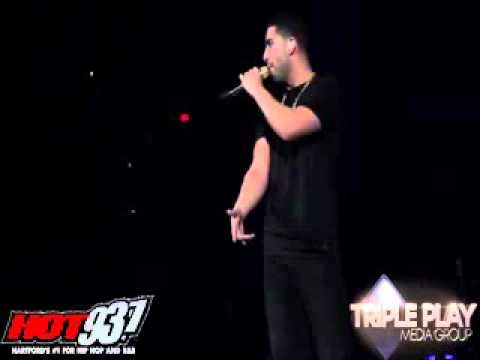 RELATED: Drake Still Managed By Hip Hop Since 1978, Contrary To Reports