After collaborating with Eminem and Yelawolf, Gangsta Boo is speaking on what she feels about their track together and more. During the ThisIs50.com interview, she also discussed her history with Three 6 Mafia and explained what she would do differently with her career if she could go back in time.
When discussing her history with Three 6 Mafia, Gangsta Boo explained that it all began with her appearance in a talent show.
"I went to school with DJ Paul. He saw me rapping in a talent show…Everybody liked me. Paul kept asking me to be on more and more projects that led to me being in the group," she noted. "I was sixteen. I was young. It was fun. A lot of the sound you hear now is the sound that we created."
She also shared that she would have changed some parts of story, particularly her publishing deal and her relationship with DJ Paul.
"I would have kept my publishing. I would have not mixed business with pleasure…It was more on some Biggie and Kim type shit [with DJ Paul]. That and before I had left the group, I would have advised Gangsta Boo to ride the wave a little more. But, I'm still here."
Now, Boo is also celebrating a recent collaboration with Yelawolf and Eminem with "Throw It Up."
"There's a song I got on Yelawolf's new album featuring me and Eminem ("Throw It Up"). I'm on the chorus. I wrote the chorus. I wrote my verse. Eminem shouted me out in his verse. I just think it's a dope ass song, a dope ass collaboration."
For more from the interview, check the video below.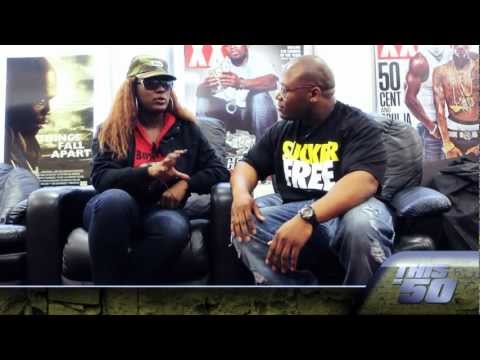 RELATED Gangsta Boo Defines "Wigger," Discusses "Throw It Up" With Eminem & Yelawolf