It may be a couple weeks past Halloween, and a couple days after a frightening re-airing of the premiere episode of the Biography channel's Celebrity Nightmares Decoded featuring Too Short, but "Boo" is back.
While not the surprising utterance intended to strike fear in its terrified targets, this "Boo" is equally effective at striking fear in the hearts of her competition for the crown as Hip Hop's queen gangstress. Gangsta Boo, the down-ass chick that debuted back in 1995 as a potty-mouthed 15-year-old, was one of the first femcee's from the south that managed to startle both her rapping peers (of both sexes) and less liberated listeners with frank talk of sex and violence from "the devil's daughter."
After spending seven years as the female face of Three 6 Mafia, (before breaking away from the Hypnotize Minds camp in 2001 due to reported monetary disputes with label heads Juicy J and DJ Paul, as well as a much-publicized conversion to Christianity), Boo has been frightening far fewer folks in the last decade. Some mixtapes and a few guest appearances on Gucci Mane tracks notwithstanding, Gangsta Boo has been largely M.I.A. from the music scene since her third solo album, 2003's Enquiring Minds II: The Soap Opera, was released (and reinstated her pre-conversion raciness).
But trailing two mixtapes, and a new collaboration that currently has the Internet going nuts, Boo is poised for a long-overdue comeback as she eyes an upcoming EP release entitled what else? Foreva Gangsta.
Late yesterday (November 15th), Boo spoke to HipHopDX about her new eye-grabbing cameo (and why both Yelawolf and Eminem are geniuses for having her "Throw It Up"
with them). The outspoken spitter also addressed her recent usage of a racial slur to describe a fellow female in the Rap game (and defined that slur at DX's request), as well as explained her polarizing position on religion, in an interview not suitable for the fearful or faint of heart.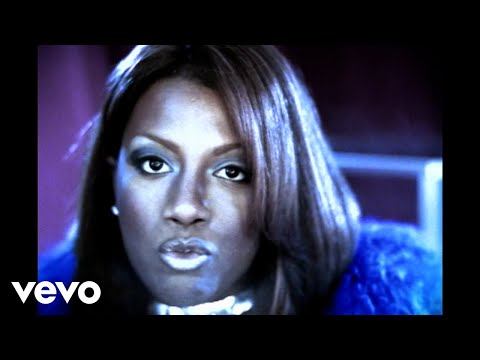 Gangsta Boo Explains Working With Eminem
HipHopDX: You've actually been getting dem dollars in the game a little longer than Eminem, but it still had to feel like an accomplishment to end up on a joint with Em and have him name-dropping Gangsta Boo.
Gangsta Boo: Yeah, right? I love Eminem. I'm a fan. I'm a huge Eminem fan, so … ya know, hard work pays off. And he recognized. He know the business, he followed my career just as much as I followed his, so … he's a smart man. He did what was right. [Laughs]
DX: [Laughs] "Throw It Up" is arguably the second most notable guest appearance of your career, after Outkast's classic "I'll Call Before I Come." Yelawolf has said he's "a huge Gangsta Boo fan," so did Yela just call you up and ask you to make some more guest appearance history and jump on a track with him and the biggest rapper in the world?
Gangsta Boo: I'm a fan of Yelawolf as well. I mean, Jesus Christ, "Pop The Trunk." I mean, he's from Alabama. Like, it just don't get no better than our own country, down south, white boy rapper.
So, basically, he told me to come to the studio. And, we went through some beats, and we found that one, and we came up with the hook, and I dropped it, and Eminem jumped on it and bam, it's a really huge song right now.
DX: Did you know in advance that Em was gonna jump on it?
Gangsta Boo: No, I didn't … at all. Whatever made Wolf decide to use that one for the one that he wanted to use Eminem on – because of course, he could of got Eminem on anything that he wanted him on. I think Yelawolf is a genius. And I think Eminem is a genius. So they knew what they were doing to create shock value, and to create the buzz that it created like, "What the fuck? Boo and Eminem?" People can't believe it, which is funny, 'cause I did do a record with Outkast, and at the time they were the biggest duo in the world, so … this is what I do.
DX: Besides this big appearance, you also have your own self-titled single
out there, and a new EP on the way, so is this officially a comeback for "the last of the real gangsta chicks"?
Gangsta Boo: It is. I loved when Drake said [on "Headlines"
], "You know they said I fell off, ooh I needed that …." I sat down, I watched people, I observed. I A&R'd, so I did a lot of open mics. Like, looking at different artists [and] trying to help people. So [then] I just decided like, "Okay, there is a gangsta lane, there are girls like me. Everybody is not afraid to wear tennis shoes. Some chicks, they in heels 24/7." I love those girls, 'cause I love heels – heels make you look sexy. But, they're not the only ones that exist. So, I just decided that it's a wide open lane, nobody does it like me, ever – never ever, ever, ever, ever will. So I just decided to hop back in, ride the fuck out my lane, stroll on cruise control, until I get ready to mash the gas on they ass with this EP.
The self-titled single is featuring Shawty Lo. It's produced by Lex Luger. I was working at Tree Sound [Studios] last night and I recorded over a Drumma Boy track called "Laughing At My Haters." So, I'ma drop a mixtape, Foreva Gangsta II – another Trap-A-Holics [hosted tape] – in about a couple weeks, and gear myself up for the EP … which will have a couple songs featured on there that was previously featured on my mixtapes. But for the most part, every song is gonna be new. And there's gonna be dope producers, dope features – I'ma be working with Kreayshawn hopefully in the future. We squashed our little media situation, which was pretty dope because I shouldn't have said a lot of stuff that I did say. And, she's a cute little White girl. She's doing her thing, she reppin' for her area and she's staying out of trouble, so that's all that matters. So, looking forward to working with Kreayshawn on some shit. You know, just keeping it positive and keeping it moving so I can feed my family.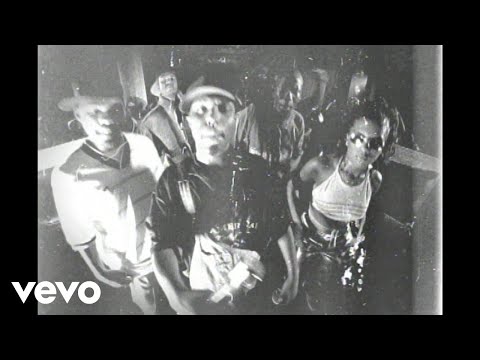 Gangsta Boo Reflects On Relationship With Three 6 Mafia
DX: Now, I know it's been more than a minute, but I gotta ask, will this career revival include a reunion of any kind with Juicy J and DJ Paul?
Gangsta Boo: To be honest with you, I don't even listen to their music. So, if they still bumpin', I would love to work with 'em. But, the only person I really hear about over there out of that camp is Juicy J. And he got so many features, like, I don't know if he writing his own shit or not. So, if they jammin' and they wanna work with me, I'll jam wit' 'em. But, if they ain't rockin', I can't fuck wit' 'em.
DX: Almost exactly a decade ago you left Three 6 Mafia due in part to a religious conversion. But you obviously didn't leave the secular stuff behind for very long. So I was just curious where your relationship with religion is as of 2011?
Gangsta Boo: I'm in love with the Lord. I'm a true believer in karma, and God, and Jesus Christ, but I just consider myself more spiritual than religious. And that's a personal preference. It's nothing against anybody that's over-religious and very extreme. I pray, I worship, I believe in God, I'm a great person, and I'm just more spiritual. I'm in tune with my spirit. I'm in tune with the spirit side of myself, so… I don't necessarily have to go and just be holier-than-thou or a saint when behind closed doors I'm doing unholy things.
DX: So you feel like your content can exist with a spiritual life?
Gangsta Boo: My content? What do you mean?
DX: The content of your music, the racier content, that you can still have –
Gangsta Boo: That's like asking an R&B singer that sings about making love – not necessarily singing to her husband or to his wife, they're just singing about making love. That's like asking them [that question] and they in church every day, they even sing sometimes in church. Just because you do secular music, that has nothing to do with your spirit side.
Gangsta Boo Goes From Beef With Kreayshawn To Collaborating Together
DX: My final question for you in this quick Q&A is also a heavy one, but I feel like it's something I need to ask you. I know your harsh words for Kreayshawn were rescinded – like you just explained – after y'all spoke, but I do still have a question about the "wigger" comment: How do you define "wigger?" What or whom is a wigger to you?
Gangsta Boo: Sometimes people say things and don't realize how stupid it sounds. And after I said that, I asked myself that. I will just say to me a wigger is someone that – well, I don't even know. I don't even really know what that word means. I mean, the word, who hasn't picked up on it? And we were taught that it means a white person trying to be Black. But I would just say this: I just don't like white people that talk white around their white friends but get around black people and pick up an African-American accent. To me, I would say that's a wigger.
And, I was wrong for calling her a wigger, because I've never been around her in my life to even say that's how she acts. So to me, a wigger is someone who's 100% "white power" with their white friends and when they get around their Black friends they're Yo! MTV Raps type-shit. Like, super urban, talking with hella slang, and that's really not them.
Just like a black person could be an oreo, like how Carlton was on The Fresh Prince of Bel-Air, you got some Black people that's super, super hood but they wanna get around White people and get all stiff-backed and talk all corporate and… you know… you know what it is.
DX: Yeah, I understand what you're trying to say. I guess I'll just personally never really understand hurling that word at a White person as an insult. It's kinda like calling a white person a "cracker." When you call a white person a cracker, you're calling that person your master.
Gangsta Boo: Why you say that?
DX: Cracker is short for whip-cracker. It was shorthand that slaves used to warn that the overseer was coming. So when you call someone a cracker, you're calling that person your master.
Gangsta Boo: See, there's a lot of history in the words we say and we don't even know it. I guess we should have to research some of the shit we say before we say it, especially a person like me – [whose] words get critiqued and I'm watched. So I just have to watch what I say.