Rather than consisting of club bangers, songs for the ladies or any other particular type of song Drake says he was more concerned with making songs that tell a story on his sophomore album Take Care.
The rapper spoke in-depth with VEVO and described what exactly he was trying to document for listeners on Take Care.
"My album isn't a collection of club anthems. It's not 13 'I'm On One's' or 13 'Maybe She Will's.' It's not that at all," Drake explained during an interview with VEVO. "It's truly a story that I'm telling with music that isn't necessarily created to have chart positions or hit the radio. It's more just; I really needed to tell this story."
"The album is my attempt at retracing all the steps in a way more vivid manner than I have in the past. The best way I can describe it is I was like this kid from Toronto who just wanted it all so bad and then whenever I'm describing it to someone I'm like fast-forward to now, three years later and I'm sort of a king in this world that I exist in. But instead of fast-forwarding I kind of just watched it all and tried to document it for listeners."
While Drake revealed that for the most part the album focuses on the high-points of stardom, "The Ride" is one song that focuses on the not so pleasant aspects of his music career.
"'The Ride' is a song I did that features The Weeknd. It's kind of the only song on there that's kind of not embracing the atmosphere fully. Every other song is like this is great and I'm happy and I wanna have fun here and I want you to know what it feels like," said Drake. "I want you to know what it took to get here and I want you to know that it's worth it…But 'The Ride' is the only song where I think I just step back for a second and look around and I'm like part of this it gets kinda messed up sometimes and when will that side stop."
Take Care was released on Tuesday, November 15th.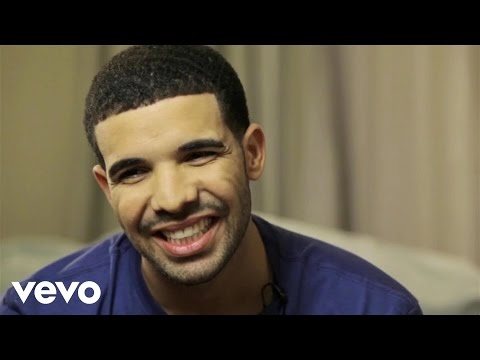 RELATED: Drake Says He "Dropped The Ball" On Phonte Collaboration