A lot could be inferred when Dr. Dre mentions an unknown artist's name in the same sentence as Roc Nation's breakout star J. Cole. When that happened late last year, Memphis' Don Trip was hardly known to the industry, although he's been a fixture on the circuit in his hometown. The Dr. Dre connection came about when Cool & Dre took him to Interscope Records as the first artist signed through their new Epidemic Music imprint on the label.
With an album, Heaven On the Way, in the works, Don Trip has recorded to beats from Boi 1-Da, Renegades, T-Minus and the J.U.S.T.I.C.E. League. Ironically, Don Trip's current single, the emotionally charged "Letter To My Son"
was recorded before the deal yet the current version features vocals from Cee-Lo Green.
HipHopDX caught up with Don Trip in late October just before his first performance in Los Angeles, at the House of Blues as the opening act on Game's R.E.D. Tour to going over his music's substance, Memphis, and the personal connections that got him out of there and possibly on the path to stardom.
Don Trip Explains Working With Dr. Dre Before His First Major Album
HipHopDX: What was it like being in the lab with Dr. Dre?
Don Trip: it was quite an experience. I come from listening to Dr. Dre, Ice Cube and N.W.A., so being in the studio with him, actually being able to meet him, is an experience within itself. I actually recorded a record working with him and I can tell you this: he is very precise. There's a certain sound he looking for and he go to till he find that sound. I rock with that.
DX: Who set that up? Did that come about from your deal with First Family and Cool & Dre?
Don Trip: As far as the deal, I met Frank Lopez from First Family Entertainment in Memphis through my DJ, DJ Larry Live. Frank told me about the relationship he had with Cool & Dre and they flew me down to Miami. We got to know each other a little bit and the chemistry worked so from that so felt it was a packaged deal of something to present to Interscope.
DX: What was the time frame on this process?
Don Trip: We started in like September of last year and we got the deal of February of this year.  
DX: Talk about what your music grind was like in Memphis.
Don Trip: It was difficult, being that Memphis is one of the spots that there's only a handful of acts that come out and succeeded. It's a lot more difficult to make it from Memphis than to make it from Atlanta or Houston or many other places. Not to say it's not hard to make it there, just saying it was more difficult to make it from Memphis without there being an outlet for that. So it made it harder, but, I personally prefer the hard work. I don't know why I'm wired like that but I prefer to go the road less traveled. I didn't have to move to another state to do it.
Don Trip Breaks Down Story Behind "Letter To My Son"
DX: Let's get to the substance of your music. Your record "Letter to My Son" is a very personal song, and in your cadence, I can hear Eminem. It's touching. Cool & Dre are known for making hits, not songs for heavy substance.  
Don Trip: I actually had that record recorded before a deal was ever presented. That was the record that got the deal. As far as the substance, that's one of my personal records but I got a lot of personal records, that happened to be one that was on the Internet and they saw and grabbed to it and from there. Of course Cool & Dre heard more music. The world hasn't heard everything. That's the kind of artist I am, I like to keep personal. I feel like the only story I can tell you is my story. I can't tell you your own story.
DX: Do you have a lot of songs in the vault that you've done in Memphis? Did you put out mixtapes?
Don Trip: I passed the thousandth song mark in 2005. That's one of the things I can do best, is record. I got too much music, if it's even possible to have too much music.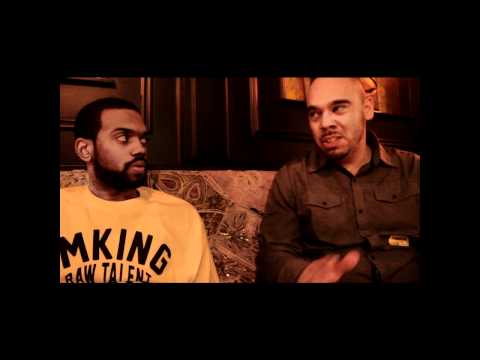 Purchase Music by Don Trip