Yelawolf recently caught up with Bootleg Kev to respond to some recent comments made by Machine Gun Kelly about the line from his Shady 2.0 cypher during the 2011 BET Hip Hop Awards, "Plenty of white boys to pick from this year/But before you pick a pepper you better pick up your heater." The Alabama rapper said that he wasn't actually referring to the Bad Boy signee with those lines at that he's catching feelings over nothing. At the same time, however, if MGK wants to go to war, he'd be more than willing to oblige.
"He's being sensitive. He thinks I'm talking about him [when I'm not]," he explained. "The best thing that he could do is if he has a problem or if he has something he needs to say to me, just say my name, dog. This is Hip Hop, if you've got something you want to rap about, just rap about it. At the end of the day – this is the God's honest truth, on the Bible – I haven't heard any of his songs…just because a rapper is white, I don't feel the need to attack them; part of my crew is white rappers…that's not at all my aim…at the end of the day, it could all be boiled down to records…put it on wax…Machine Gun Kelly, if want it, come get it. Drop your verse, do whatever you want to [do]. If you want to take it there, we can take it there – and that goes for anybody else, too. If you're feeling froggy, jump mothafucka."
He added, "I've worked really hard for a long time to create a style and a sound that's all my own taken from the inspirations that I've pulled from, from the Beastie [Boys] and Redman, and as far a live shows go Cypress Hill and Triple 6 [Mafia], just trying to give a rebirth to that energy, so I heard there were some [comments]…after the BET Awards…[where Kelly] was going on about how no one needs to be doing [crowd surfing and other stage antics]…like, 'We started this, when no one else was headbanging, we were headbanging.' I really was in awe, I couldn't believe he had the audacity to say that. Not even on my behalf – take me out of the equation – this is Hip Hop, man. This music is very broad. I have people in my crew that are straight hardcore [music fans] that came off of the [Vans] Warped Tour…[and] they were offended."
Check out the full interview below and the complete two parts over at Rap Radar.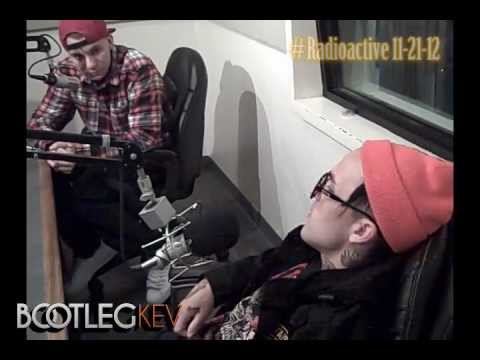 RELATED: Yelawolf Shares His Thoughts On Occupy Wall Street, Working Class vs. "The 1 Percent"