Big Sean previously revealed that he was working on a new mixtape, but it's arriving sooner than anticipated. Speaking with Hip Hop Chronicle UK, the G.O.O.D. Music rapper revealed that the latest street offering will arrive in roughly a month and a half.
"I'ma keep working mixtapes, I'm gonna do another mixtape, put that out. The next month and a half or so," he said. "That's a real important factor. Mixtapes are different from albums, and I don't want to ever lose that aspect of my career. That's how I got on."
He also touched on his relationship with producer No I.D., who handled the bulk of the production on his debut Finally Famous. The "My Last"
rapper shared how No I.D. not only guided the musical vision of the album, but also taught him the fundamentals of being an artist.
"He was basically the album producer. He's somebody who I learned a lot from. He really got his hands dirty and spent most of the time on the album," he explained. "Taught me a lot as a man and how to handle myself. Really one of the good people in this industry, and that's hard to come by. There's a lot of fucking sharks, a lot of bitch-ass people in this industry, and he's one of the real ones."
Watch the rest of the interview below, where he also speaks on Drake taking his "supa dupa flow," performing in the United Kingdom and more.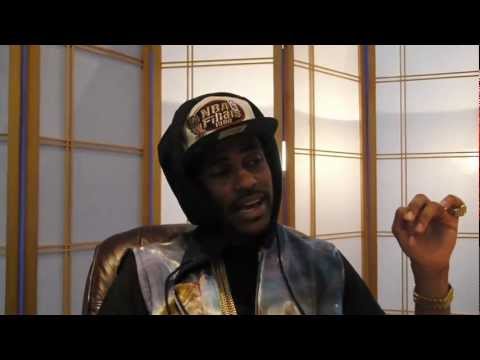 RELATED: Big Sean Reflects On His Deepest Songs To Date, Both Inspired By His Grandma