J. Cole has revealed that he has finished recording his Roc Nation debut and plans to put out the album in "three months," or in September. Taking a break from performing at the Bonnaroo Arts & Music Festival, the Fayetteville, North Carolina rapper explained that he's not excited about having to wait to put out the album.
"The only thing I'm not looking forward to about the album… I just finished the album last week," he said. "It's weird. It didn't feel like it because I've got to wait three months for it to actually come out. I'm used to putting out a mixtape I've been working on for a year and instantly see the response. I can instantly follow everybody's response to all the songs."
With the instant responses from releasing mixtapes, J. Cole isn't content with sitting back. "With this album, when you gotta release it commercially, I gotta sit around and wait and see what people think," he continued. "I know it's incredible, but I probably won't really feel it until that two-week period when an album usually leaks and I see the responses, or the day it drops and I see the responses. I'm excited, but the real excitement comes when the people hear it.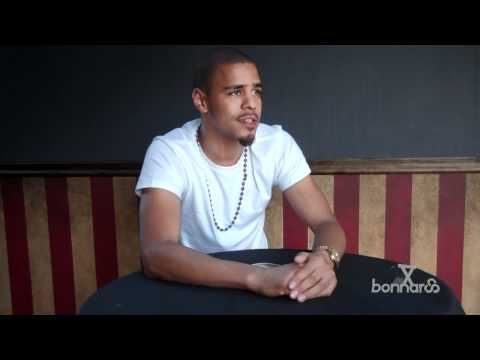 [June 10]
UPDATE: J. Cole has tweeted the title of his upcoming solo debut, Cole World: The Sideline Story, due September 27th. HipHopDX has confirmed with a label rep.
[June 21]
UPDATE #2: Instead of releasing new music like in previous weeks, J. Cole has unveiled the cover art for his upcoming label debut Cole World: The Sideline Story. Check the album art below.
RELATED: J. Cole Explains Single Delay, Taps Jay-Z For Roc Nation Debut