To a degree, it feels like Papoose went from Bed Stuy to Hollywood and back again. The one-time lyrical phenomenon snatched Hip Hop's attention with his classic exhibition, "Alphabetical Slaughter" and pimped that wave to all sorts of independent accolades and a reportedly million dollar deal with Jive Records by the mid 2000s. Then, when the deal no longer felt ideal, Pap backed out, ejecting himself from a constraint-laced major label machine, landing again in the creative comfort of independence. It's the type of ebb and flow that can cripple a career, let alone confidence. But rather than take a hiatus, Papoose kept doing what he does best: churning out mixtapes.
With the release of his much ballyhooed commercial debut, Nacirema Dream finally approaching, HipHopDX spoke with Papoose about his thoughts on the evolution of New York City Hip Hop, the twists and turns of his career, Illuminati symbols in the media, the state of the Nation Of Gods And Earths, and what still surprises him about Hip Hop.    
Papoose Breaks Down An Evolution In New York City Hip Hop
HipHopDX: As an emcee, when you think about New York City Hip Hop, what comes to your mind first?
Papoose: When I think of New York City Hip Hop as an emcee, I think of lyricism. I think of saying something innovating. I think of being different. I think of trendsetters, not followers. I think of enlightening. Not just speaking about the problem, but giving a solution to it – which I do through my music. I think of [The Notorious B.I.G.]. I think of Nas, [Kool G Rap], [Big Daddy Kane]. I just of think of greatness.
DX: Do you think New York City Hip Hop still represents innovation and lyricism?
Papoose: Sure it does. I think that's the reason New York is not in the position that it's supposed to be; that's the reason why New York isn't really on top of the game. Most of the success that's coming out of the city is leaning on a southern artist or is through an artist that's from the South. I can't really knock that and I commend those artists from the South that are pulling artists out of New York and putting them on because the big artists from New York City wasn't doing it. Back in the days, when there was a new artist coming out, the artists that were established did records with them. It was important for them to give the new artists a shot. I think that the last couple of successful artists out of New York, they didn't do that, and that's what kind of fucked the city up. Artists from the South started taking over, getting on top, and eventually they started coming to New York and pulling out artists from New York. And right now, that's the only way that artists is really going mainstream. To be honest, an artist hasn't come out of New York – I'm talking about straight up on his own two [feet] – in a long time. It hasn't happened in a long time.
This is part of the reason why I'm really content with my album, [Nacirema Dream]. When you hear it, you feel New York City in the music. It don't feel like a South record. I'm not knocking nobody because everybody's gotta eat how they gotta eat. But at the same time, if we want to talk about Hip Hop and the essence of this music, New York is New York.
DX: You had a very lengthy independent career first, then went through a major bidding war in the middle of the last decade. What were those negotiations really like? What was it like sitting at a table with Jive Records and other major labels last decade when New York City Hip Hop was going through such drastic changes and artists weren't putting each other, as you just mentioned?
Papoose: It was a good feeling. It was a great feeling to finally see my hard work pay off. I finally got that record deal at Jive [Records]. For me, I don't get nothing easy. You've gotta understand something, an artist like myself that really does this – because some dudes are quick to say, "I'm not a rapper, I'ma gangster" – feels ashamed to be in this industry when we see things like that, but we wanna be there at the same time. That's just an excuse to cover up for a lack of talent when dudes say that. I grew up in [Bedford Stuyvesant], Brooklyn. I came up hard. At the end of the day, Hip Hop is in my heart. I don't have to equate the two and try to downplay one with the other.
Just to answer your question, I finally got that deal and it was a good feeling. I think the popularity of certain artists is based on politics. Every 10 to 15 years, an artist comes along that really has the talent to do this. Everybody else, they're just doing it just because. If you really analyze it, they hate on lyricists. They hate on people who can really do this because, if an artist like Papoose makes it – and I can name a couple other guys – these guys won't exist no more. It's over. That's why you see a barriers put in front of me. That's why my project gets held back and I get hated on in some situations. People make it harder for me, but they can't stop me because Hip Hop is in my blood. I'm always gonna produce that music as long as my lungs produce air. I'm always gonna spit that lyrical content. They'll make every type of excuse [to explain] why a lyricist can't be successful. But they don't understand that we're versatile and can adapt to any environment. Just don't be fooled by the glitz and glamour all the time. A lot of that is driven by politics.
Papoose Updates Fans On Nacirema Dream
DX: I think about Nacirema Dream in the same context that I thought about Saigon's Greatest Story Never Told: a highly buzzed about artist with a highly anticipated project that's delayed much longer than seems fair to the fans. When Saigon finally was able to release Greatest Story Never Told, he kept the title. You've been talking about Nacirema Dream for five years. Did you ever think about changing the title?
Papoose: Hell no. I'll change the title for my second album. But this isn't just an album for me. This is my life story. This is how I grew up in this country. The title of my album is Nacirema Dream. "Nacirema" is the word "American" spelled backwards. Some people get up to go to work. Some people hustle. People come from all different corners of the Earth, risk their life getting here in search of that American dream. My struggle growing up in Bed Stuy, Brooklyn, being successful in the music industry, and going through all the trials and tribulations I went through in my life – Nacirema Dream is a reflection of that. I can't change my face when I look in the mirror. I can't change my album title. This isn't just an album title for entertainment. This is real! It won't be changed. It's definitely going to come out under that title.
But at the same time, what people fail to realize is through my mixtapes I reap all the benefits from all these dudes that was on major labels from day one. I was touring over seas – Amsterdam, London, Sweden, Russia. I did the whole of Canada. I toured through the [United States]. I reaped these benefits just putting out my mixtapes. To be honest with you, at that time, I didn't really want to release the album because it was beneficial for me. There were a lot of different reasons why it didn't come out. But at the same time, when it was time for it to come out, a lot of trickery and bullshit was put into the game. But I've got one of the hottest records in New York City right now. It started out at #8 on HOT97's "Top 8 At 8." It came in at #4 last night. It's called ["Like That."] I'm emotional. I'm independent. I'm doing everything on my own. We're gonna be successful. We're gonna deliver the album this year.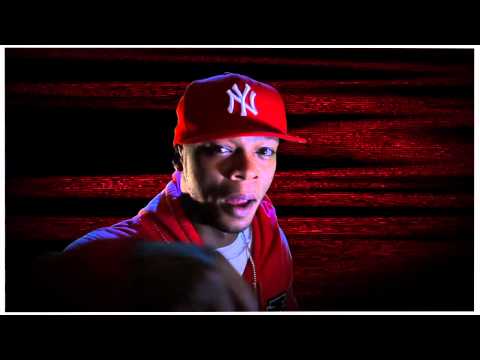 DX: Congratulations on that. I noticed the information to download "Like That" is on your voicemail, too. Twenty-seven mixtapes over eight years is a lot. And even though your mainstream light has shifted from where it was in the middle of the last decade, it's not like you stopped rhyming. It's not like you retired. Did it ever feel like your back was against the wall? I don't believe a lot of artists would be able to push through those type of stalemates the way you did.
Papoose: Like I told you before, I would do music regardless because Hip Hop is in my blood. I would do it without lights, camera, action. I would do it in the street. Regardless of what the industry is doing or saying, I'm still gonna make music and get it to the people. That's very important. That's why I'm always consistent. My fans keep me going. I get contacted all the time [by people saying,] "Yo, I love what you're doing. You're library helped me come out of prison. It kept me alive." Especially the jails, the penal system. I get a lot of responses from there. When I'm walking the street and someone tells me that my music helped them, that's what keeps me going, man.
DX: How many different iterations have you gone through with Nacirema Dream?  For example, in 2007 you did an interview with Prefixmag and mentioned that you had DJ Premier, D/R Period, Pharrell, and Kanye West on production. Is that still consistent?
Papoose: The time frame and the wait added on to this being a great album. Basically, a couple of things had to be changed, but it's a body of work. The heart and the major organs are still the same. There's just a couple things on the outskirts that I had to change around here and there. But the core of the album is still the same, because, like I told you it's a reflection of my life. I can't change that. A few different things did happen in my life since then, so you're going to hear even more of that on the album. I think the wait just added on to it. I've been working on this album my entire life. When people started hearing me in 2007; that fury that they were hearing, that was a body of work. [People will say] "Where's the album? Where's the album?" I dropped over 1,000 songs. What's the format y'all want? CD? Cassette? Now the shit is digital, so it's not even the same anymore. They want the album so they can possess it but they're fucking downloading everything, so what are y'all really telling me? I just keep working because I enjoy the hate.
People are blinded by a lot of different things. There's a lot of different things going on in Hip Hop with all the stuff they're putting in videos. You have some of these guys that are saying, "Yo, the Illuminati ain't real," but they don't have an understanding of it. They need to understand the definition of "Illuminati." Once they understand it, then they need to take a look at some of the things their favorite artists are putting into these videos. What message are they sending to the people? You look at the [recent] Super Bowl [halftime show] and it's all crazy, man.
Papoose Explains His Belief Of The Illuminati And Its Symbols
DX: KRS-One makes an interesting point in The Obama Deception. He says, it's not who has the most money or the most power that wins the struggle. It's the person who can endure the most and still continue. When you described your music's impact and the feedback you receive from people going through the system, it makes sense because endurance and resilience are at the core of your music. Now you're career has actually become a testament to those principles.
Papoose: Definitely, man. Definitely. And you know, just to be honest with you – and it's not a race thing, because I don't hate nobody. I hate evil. But growing up, when I looked into the back of the dictionary, man, and I looked at all of the Presidents, there was not one Black President. So me as a person, I refuse to say anything negative about [President Barack] Obama. Regardless to what lies they put out there, I was taught as a child that you would see a black President when pigs fly. My grandmother and our ancestors never lived to see that. They went to their grave thinking that they would never see a Black President and I think people today take that for granted. Sometimes when we want something, we praise it. But once it's in our possession, we begin to downplay it and talk negative about it. I don't like that. Me personally, I refuse to say something negative about that because I think it's a blessing. I'm happy to be alive to see what that man accomplished.
On another scale, I think that media is one of the biggest outlets for evil. When you look at the Super Bowl [halftime performance]; when you look at Madonna with horns on her head, what type of message is that? I'm just curious about the message. I would like to know. I would like to ask, "Yo, what made you wear that?" They're representing that whole Roman empire and all of that. And when you look at the Illuminati, it represents illumination to the people. Evil carries the light. Things like the Statue Of Liberty – they use popular people to send their messages out. That's the whole definition of "Illuminati." I don't know if people know that. So, they will always find somebody that people believe in and people praise to send they messages out. These are things you've got to look at. Somebody like Whitney Houston who wasn't with none of that. If you look at all of her videos and listen to her music, you never heard none of those type of messages. So she ends up having a mysterious death. We don't know what happened yet, so we can't say what really happened. It pauses the brain sometimes when you look at the consistency of it. Michael Jackson died from a suspicion of using drugs. Whitney Houston [died] with drugs in the vicinity. So you look at the consistency of that, and you look at some of the things Mike put out. He spoke out against the industry at times and against evil. [He said], "All I want to say is they don't really care about us." If you look at that video, he filmed it in jail. There's different things you've got to look at before you speak on certain situation. But that's what I've got a problem with: the evil and some of the things they're depicting out there.
DX: You find clever ways to comment on these things lyrically. Your "Shot Caller Remix" relates [Muammar] Gadhafi being pegged as a terrorist while giving millions of dollars to the Nation Of Islam which helps black people in America. You make references to political ironies and inconsistencies, as you see them, regularly. I think that connects with people who have a lot of questions and/or a lot of skepticism.
Papoose: Yeah, because people wonder. Entertainment is geared towards a younger crowd. The majority of music, it's the kids that are really in to it. In Hip Hop, you don't see an old school rapper come out and do the Super Bowl. They had another large performance when Madonna came out with Britney Spears and she kissed her on the mouth. Not too long after that, Britney just lost it. She went crazy after that. And now, here we go again a couple years later and she comes out with another young artist: Nicki Minaj. Madonna's wearing horns on her head. I just want to know. If it's not nothing. If it's just costume and just a performance, what is the concept? What is the message that you're sending? When I say something, there's a message to it.
DX: You've been running with the slogan "Thugication" for a long time. Let's refresh the meaning of that for our readers. What do you mean specifically by "Thugication?"
Papoose: Growing up in Bed Stuy, Brooklyn, I lost a lot of my people to the penitentiary system, a lot of my people to the grave yard. Knowing the law and knowing the technicality could be the difference between you doing five or ten years and you coming home. Everybody in prison is not guilty. Some people are really innocent. We have situations with guys doing 20, 25 years and now with technology and DNA, they're finding these guys innocent. But if they had known the law back then, they might have been able to avoid that. Remy [Ma], for example, me losing a lot of my people to the penitentiary system, I started writing the "Law Library." Through the "Law Library" saga, it breaks down the law to you. I started out with grand jury proceedings, warrant for arrests, different levels of the law. It's not telling you to go out there and commit crimes, but if you find yourself in one of those situations, go into the "Law Library" and learn the law. Listening to the song can potentially help you regain your freedom. So when I say "Thugication" I'm basically representing the educated thug. Not saying go out there and be a thug. But if you are, or you do find yourself in one of those situations, be educated. Know your history. Have knowledge of self and where you came from so you can know where you're going. That's where "Thugication" came from and that's what it's about.
DX: I don't think Hip Hop would be what it is today without the impact of Clarence 13X and how his messages shaped the perspective of some of the illest emcees ever. But now 5 Percenter ideology doesn't seem as pervasive throughout Hip Hop. I got a chance to check out Show and Prove last year up in Harlem for the first time, and it felt like a beautiful display of unity. You quote the mathematics on a regular basis. What's the state of 5 Percenters as you see it? What's changed within the faith since the '70s, '80s, and '90s?
Papoose: You had some people that was in it for different reasons. But once it's embedded in your heart it's always going to remain there. You said it yourself, when you went to Show and Prove, you saw unity. It's about knowing your history, having knowledge of self, knowing where you came from, and knowing the opposition on this planet. It's very important. I think you said it better than I can myself: unity. Unifying the mind, unifying people, unifying freedom, knowledge, wisdom, understanding, culture/freedom, power, refinement, equality, god, build, destroy, born. Unifying everything and maintaining it. I think the state of it is very powerful. I don't think it will ever die. You had a couple savages who was in it for reasons representing different things. The foundation of it is strong.
DX: You mentioned Remy Ma a moment ago while explaining "Thugication." How is Remy doing? How are her spirits?
Papoose: [Remy Ma's] spirits are great. She went to college and accomplished a lot while there. She's basically making a positive out of a negative situation. Remy's a rebel. She doesn't deserve to be where she's at. I was in her life when the incident took place. I witnessed it day by day, and I know for a fact that she don't deserve to be where she's at. If somebody takes something from you, are you gonna sit there and allow that person to do that? If I'm standing next to you right now and I put my hand in your pocket, does that justify what I did if you react? Not to say that Remy is guilty. I'm just making an example. It's a known fact that somebody took something from her and that was that initial act that caused that whole situation. She's a rebel. She doesn't deserve it. She's a mother and she don't deserve to be there. That's one of the reasons why I stood by her side from day one. I refuse to be anywhere else.
But to answer your question, she's doing well. Her time is getting short. She's got four years left. She's going in for another appeal this year. We're waiting for it now. If it goes right, she can be home as early as this year. If not, she only has two years left. I feel sorry for artists. She's had a lot of time to think of lyrics and ideas. The concepts she's coming with: dangerous.
DX: That's scary. She's always been dangerous. That was our favorite thing about Remy Ma.   
Papoose: [Laughs] Yeah! She's dangerous, my brother.
DX: I interviewed Nitty Scott MC in 2011. She's a new artist with a rising profile out of NYC. She has a song that I believe is called "Alphabet Soup" where she's playing off the letters of the alphabet. She probably just turned 21-years old, if that. In that interview she describes how to keep people from interrupting her while she was working on that song, she told them, "Excuse me, I'm writing my 'Alphabetical Slaughter.'" She's still young. Your "Alphabetical Slaughter" debuted in 1998. You literally have people who have been listening and checking for you since they were elementary schoolers. You have fans that grew up on Papoose…
Papoose: [Laughs] I ain't gonna lie, I get that too and I'm like, "Damn!" That shit makes me feel old sometimes. [Laughs] Yo, I get a lot of praise, man. The support, the love, the admiration never stops. It's never ending. You don't understand the love that I get from the record every day of my life. It's crazy. The reaction is crazy. I can't wait to drop my album so people can hear part two where I run through it backwards. If you look at my video to "I'm Like That," you'll see a preview at the end of the video.
DX: Do you have any regrets? Are there any miscalculations that you feel you've made?
Papoose: You know, they say you're not supposed to have any regrets. But sometimes you do. When I first came into the game, I was coming out of the hood and I had somewhat of a negative mentality. I'm a lot more mature now. But my mentality back then was if you disrespect me, there's a problem. Not to say that that was my regret. What I regret is, when I looked at the music industry, I thought it was real. I thought it was all real. I was kind of warned that you can't be like that in here. This is not real. If you do this, they're gonna black ball you or hate on you. It's a couple situations that I reacted to in a negative way that I would've handled a little differently if I was using my head. Thinking that the industry was real, when it's really a fake place, man. I regret thinking that the music industry was real. I regret that.
DX: Rule 4080…
Papoose: Exactly. "Record company people are shady!"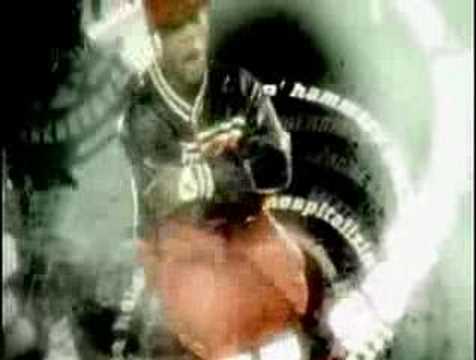 DX: You have fans that have been fans for a decade now. You mentioned that Hip Hop has taken you all over the world, even without a major release. You've remained principled, even down to the title of your debut album, Nacirema Dream. With everything that you've experienced and everything you've witnessed, what still surprises you about Hip Hop?
Papoose: When somebody that can't rap becomes successful. It shocks me every time. I'm like, "What in the fuck?" I grew up being excited over a hot line or a metaphor. A dope concept was so valuable to me at that time. I valued it. I'd play it so much that it made my blood rush. It gave me goosebumps when I heard an emcee say something on the mic. That's what I looked forward to, that, "Oh, did you hear what he said," feeling. That shit was like a big deal at one time. That's really what it's about. But the people that lack talent, they like to blind the public and make you think that it's about how much money you got; how many cars you got; how much jewelry you got; how many records you sold; what record label you on? Hip Hop is not about that. With Big Daddy Kane, Kool G Rap, Biggie – we didn't care how many records they sold. Shit, they're lyrics were hot! I ain't gonna call these dudes names out, but I can point them out. [I can point out when they first started pointing out] Soundscans. That messed the game up because they took the audiences attention and focus off of what Hip Hop is really about and put it on something totally different. So when people started looking at Soundscan, people stopped looking at talent and lyricism and that's when all the less talented motherfuckers snuck in with the bullshit. When people were looking the other way, they snuck in through the back door and flooded the gates with that shit. So, to answer your question, that's what surprises me about that shit! Every time I see a motherfucker who can't rap be successful, I'm shocked! It never fails.  
Purchase Music by Papoose