John Monopoly is primarily known as the manager of Kanye West through his first three albums, but his music industry pedigree goes much further. Aside from taking on West's management duties after the two began making beats together in high school, the Chicago native promoted shows in the area before landing A&R gigs with the likes of Violator Management and Jive Records. Now, after lending his industry know-how to the likes of Busta Rhymes, Missy Elliott, Monica and more, he's fixing his own plate by focusing on Lawless Inc., his new label with partner Larro Wilson. Things are looking good so far, with their flagship artist King Louie's single "Too Cool" and its subsequent remix with 2 Chainz and Red Cafe making waves in their Chi-Town stomping grounds. In an interview with HipHopDX, Monopoly and business partner Larro Wilson talk about their new venture, the differences between Chicago's Rap scene and other major markets, and memorable moments with the likes of Busta Rhymes, Kanye, and Mobb Deep.
HipHopDX: In 2011, and a lot of labels are losing money. Many artists are going the route of leaving out labels altogether from their business. Why start a label, instead of another type of company?
Larro Wilson: A lot of labels are losing money, and a lot of artists aren't going that route, but there's never been a label in Chicago. I think it's easier to distribute music now, with vehicles like the Internet, iTunes, Amazon and Pandora. It costs less money than it did back in the day, so I'm thinking, why not? Why not start a label up, where mainly we just have to take care of our own marketing, promotion and managing the artists, get distribution and then go. We'll see what it do. It's not going to hurt anybody. If it don't do well, it don't do well. If it do well, then we have something to work with. Put it out, and let the people decide.
John Monopoly: I've always wanted to have a situation where we've had more control. I've had situations via major labels, whether it was working with Shawnna or Kanye [West], or even working with the team for Carl [Thomas]. I've been in situations with production companies and major labels, and I've always wanted to have a little more control. I was looking for a partner like Larry [Wilson] who had that same drive and ambition, so we could control something from A to Z. Taking the independent route gets us a little more traffic.
DX: John, you've worked with musicians from all over. How does the music scene in Chicago differ from the scene in other major markets like New York, Los Angeles, or Atlanta?
John Monopoly: The biggest difference… is that in Chicago, the radio and club scene, unfortunately, we don't gravitate to our own content like they do in other markets. You can hear records on Atlanta radio and Atlanta clubs that are only in Atlanta that are just bubbling. I heard Future before he popped, he had three or four records on the radio at one time. It's different culturally in Atlanta and down south. It's a little different with our first artist, with the buzz we've been gaining, we haven't been hit with this problem as much, knock on wood. But typically, we don't support our product like we do products from other places. In New York, you can have French Montana, who's crazy hot on the radio out there, or Uncle Murda with a hot Top 10 song only in New York. It's very rare to find a Chicago artist who independently has their own Chicago hits on Chicago radio and in Chicago streets.
Larro Wilson: I agree with that 120%. That's what everybody from Chicago feels, and a lot of artists from Chicago say the same thing: we don't support our own. It's time for that to change, and with our company, we're going to try our best to change that as long as we've got Chicago's support. We're going on a strong campaign to be the peoples' champ, and get the people of Chicago to request our songs on the radio, request our videos to be played, and to keep it in Chicago. I believe we got our own market, and we can sell records in our own market without trying to go nowhere else.
DX: What do you guys look for in artists you want to work with? John, you've worked with a lot of people over time. How do you decide between an artist who's a perfect fit, and an artist who's good but not a good fit for what you're doing? Or even an artist who's dope but who you can't help them in the way they need?
John Monopoly: The three things I look for are quality of the content, star quality, and the overall style. Those are the things that really catch my eye, the real characteristics I look for. How dope is the music, raw, by itself? If I just put it in and close my eyes, what do I hear? Then, star quality: who are they as an individual? What do they look like? How do they move? How do they look on television or in person, as far as star quality and how people react to them? The third thing is overall style. What's your style that sets you apart from everything else?
Larro Wilson: This is what makes us a good team. John has what he looks for, and I come in with what I'm looking at, we put it together and if it makes sense, we blast off on it. I'm looking for a person being real, and if he's a natural. They don't look like they're trying to do too much. Are they acting, or trying to be something that they're not? I look for a passion for the music, their craft, and what they're doing. If they don't, you can't make that. There's no artificial formula you can get for that, to make a drink in the bathroom then come out and they have it. I look for how the streets perceive them. If they like it, we're going to feed the streets what they want.
DX: You managed Kanye West at one point. How did you first connect with him?
John Monopoly: I knew him from high school. I was basically his first manager, when he was 14 and I was 16. We started as production partners, I used to make beats as well. On the little Hip Hop scene in 1990-'91, there were only a couple Hip Hop producers who had a certain quality of production. So we gravitated toward each other, out of respect for our beats. He liked my beats, and I loved his beats, so we started making beats together. After a while, I decided his beats were way doper than mine, and I just wanted to manage him and handle the business side. That's around the time I got into concert promotion, at a young age. Around the same time I started making beats with Kanye, I did my first show. So I had a passion for the business, and I just started handling more business for him. I was his manager off and on until 2008. I did his first three albums with him.
DX: What is it like to work with him?
John Monopoly: It was great. He's a creative genius. Kanye's the best at what he does, he will always be my favorite. It's a personal thing. He's the best at what he does. He's incredible to work with, I look forward to potentially doing more with him in the future.
DX: What made you decide to leave after Graduation?
John Monopoly: I'd rather not comment on it. I don't want to ever… it was a business decision.
DX: You also worked with Violator Management, right?
John Monopoly: Yeah, I worked over there. I worked with Missy Elliott, and 7 Aurelius, and Havoc of Mobb Deep, I played some beats for them. I worked on the Monica [After The Storm] album, the first one that Missy executive produced, I gave them a Kanye track, "Knock Knock." A bunch of records on the Violator side. I also A&R'd Busta Rhymes' last album, Back On My Bullshit. I got that relationship through when I was working with Violator. That's when I first met him, and we always maintained a good relationship. I went to work with Mona Me, which is Mona Scott's company, a couple of years ago after I left G.O.O.D. Music. She used to be Chris [Lighty's] partner at Violator. She was co-managing Busta at the time. I did some image consulting for Busta, I worked on the road with him, and worked on the last album. I had some great experiences that put me in the position to do my own thing.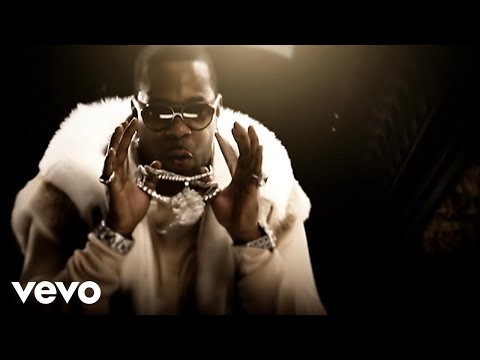 DX: Do you have any particularly memorable moments with them?
John Monopoly: Yeah, I remember being in the office with Mike Lighty as he was wrapping and executing the first mixtape tour, for 50 Cent Is The Future. I remember being around Violator, being a part of the family through 50 [Cent's] whole success. I was living in New York, and in New York, he was the biggest thing popping. He was the biggest thing on the planet. That whole thing was crazy.
I remember working with Havoc and Mobb Deep on projects, finding them producers, helping them develop projects, helping them get a distribution deal for their Murda Muzik movie. I set up one of their first meetings with a distributor. I keep in touch with Missy Elliott to this day, I was just in Atlanta with Missy a couple days ago playing her tracks for her upcoming project. That's a relationship I have 10 years later from Violator. i spoke to Busta just a couple months ago. I just met with Chris Lighty a couple days ago about an online platform I'm working with that he wants to get some of his clients involved in. I have many fond memories from working with Violator. From working with Laurie [Dobbins], to Claudine Joseph, taking on LL Cool J and how she's helping make him a television star with CSI. I have many fond memories about that experience in general.
DX: What's the new online platform you were just speaking of?
John Monopoly: I'm working with a new company called Pheed.com, it's an online platform that copyrights and monetizes content. You're going to be hearing a lot more about it, we have a lot of major players that have Pheed channels. We have everybody from Paris Hilton, to David Guetta, to Sean Kingston, Scottie Pippen, [Meta World Peace]. All kind of people are part of this platform.
DX: Throughout your careers, what would you say is the most difficult deal or situation you've had to work through to get something done?
John Monopoly: I was in a deal – and I don't want to say names – to help raise some money for the most popular urban web site on the planet. I was consulting them, and I took them to one of the biggest Hip Hop moguls in the states. I was brokering a deal to get them to purchase half of the site, but it didn't go down because of people not seeing eye to eye on the numbers. It was difficult because I was going through somebody, and I was working with egos, and new people, and a huge machine. It was a very complicated scenario. I wish I could tell you what who I was dealing with and what site I was referring to, but it'd rather not. But that was a complicated deal. But I've been blessed to be in great situations and work with great people – Missy, Busta, Common, Kanye, Carl Thomas. [I've been] blessed to work around great talent and make some great money, so I've had a good overall experience in the business. I really can't complain. I wish I would've made more money [laughing], but I think everybody would say that.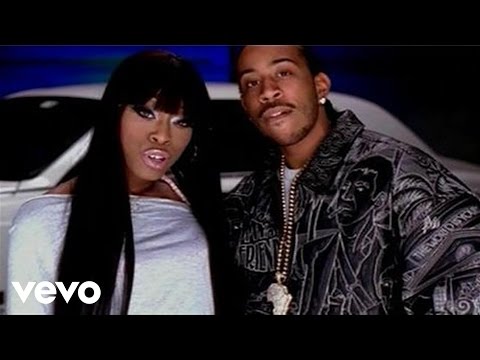 DX: You also helped launch the career of Shawnna.
John Monopoly: Yeah, we did "Gettin' Some Head." We found that record, financed that record, promoted that record, and ended up selling over a million copies of it.
DX: Originally, Ludacris' album Battle of The Sexes was going to be a dual album with her. Did you get to hear any of that originally project?
John Monopoly: Unfortunately, I didn't. But let me tell you this. I don't work with Shawnna anymore, I love Shawnna, she's an incredible talent, I was blessed to be able to be a part of that success. We took a record literally from XL's basement, to one of the biggest records in the country. That was a great experience. I don't know why the project with [Ludacris] never happened, I don't know what really goes on as far as what she's doing business-wise right now. I'm more of an outsider at this point. I see her, we communicate and we're on great terms, but I don't know nothing about that, and I didn't hear it. I wish I could have, from a fan perspective, just because I'm a fan of Shawnna. But I didn't hear none of it.
DX: Busta also just signed to Cash Money. Were you involved with that at all?
John Monopoly: Nah. I helped him on his last album, the one with "Arab Money"
but nah, I wasn't involved in this project. I really work with Busta on a if-he-needs-me type of thing. I'll send him beats, or if he needs me to hook him up with a stylist, if he's working with some people on the imaging side that I set him up with, or I might have a special thing with him somewhere. It's more of a, that's my man, and I'll work with him when he calls, type of a thing. When I was working for Mona Me, I did do some kind of – I was never really his road manager, but I was on the road with him, grinding it out and helping him work on the album and working on his projects. I was on his management team working with Mona, that was a couple years ago when I was still living in New York. I work with Busta when he calls me, and salute him as a friend.
DX: What would you say is your most memorable moment with 'Ye? Whether it's business, or something from back in high school.
John Monopoly: Backstage at 106 & Park. Just the energy during the 50 vs. Kanye battle, and everybody in the world, in the streets and in the city, thought it was a big beef. They didn't understand this was two intelligent black men doing business together. It was just a great energy in the back room with Chris and [Jay-Z], his whole team, 50's whole team, our whole team. That whole 50/'Ye thing was great. Everybody made money, everybody was about love, and it was a great experience. Especially being around, seeing where Hip Hop beefs can go. I've been in offices in New York where people are shot up over Hip Hop beef, bullets go right by me. I was literally in an office in New York at a popular label when that happened. I've been around real Rap beef, and I know that that is. To be involved in something that was the complete opposite of that, which is Rap business, was great.
DX: Are there any artists over time who you thought were dope, but didn't get their just due, and who you would've liked to have managed?
John Monopoly: You know who I always wanted to work with? Latoya Williams, Snoop [Dogg's] artist. I was in love with her voice, and I still am in love with her voice. She had a record out on [Doggystyle Records] called "Fallen Star," and she was super dope to me, I always wanted to do business with her. I got the opportunity to meet her, but at the time, I was doing so much and didn't really know what to do with her project, but I always felt like that record could've been pushed. I thought I could make a difference in her success, and I've always wanted to work with her.