What better place to interview Murs than as he's driving a packed van in the night. The restless emcee has toured relentlessly throughout his career, and through his intimate songwriting and unmatched energy, the Los Angeles, California native has built brands and outreach that has truly changed lives. Although Murs owns his position as one of the pioneers of independent Hip Hop as 2011 knows it, the youthful 33 year-old has no reservations about navigating a coach van that includes his wife, Ski Beatz and several others back to New York City. And in a careful near-whisper, the veteran offers new insight into his private life and dreams.
For a Los Angeleno, Murs navigates through Brooklyn and Manhattan streets with the the know-how of a taxi-driver. Just as he's traveled from label-to-label (Def Jux, Rhymesayers, Warner Brothers, Blu Roc), Murs lives as a nomad. He's spent the summer of 2011 living in a Brooklyn luxury apartment down the hall from both producer Ski Beatz and album-business partner Dame Dash, recording feverishly. With a theme reflective of the last two years of his life, Murs' just-released Love & Rockets, Volume 1 shows tremendous depth to the man who loves talking about the NFL, books and his favorite West Coast emcees. In an era of a caricature, this man and his music optimize true character.
Murs Talks Working With Ski Beatz On Love & Rockets, Volume 1
HipHopDX: You and Ski Beatz never really met prior to this project. He told me a few months ago that he was not familiar with your work. How was that a challenge in making Love & Rockets, Volume 1?
Murs: It's the same way we did [Murs 3:16: The 9th Edition ] with one producer [which was 9th Wonder]. A lot of people say to me, "3:16 is my favorite record." I've been trying figure what I was doing then that made people like it so much, instead of [saying], "Oh, they just don't understand what I'm doing now." The thing was, 9th Wonder wasn't familiar. Phonte wasn't familiar. [Rapper Big] Pooh wasn't familiar. So it was me having to prove myself, and put on for my city at the same time. I was out of bounds, in North Carolina. I had to let the [Los Angeles] come out, and that's what I did with [Love & Rockets, Volume 1]. When I'm not close to home is when I'm the most [connected to home].
DX: Do you worry fans will see this as your "New York album"?
Murs: Hell no; I don't give a fuck about that.
DX: Look at John Lennon though, and the music he made in New York at the end of his life, and how history perceived it…
Murs: Nah. I never worry about that. 'Cause there's so many rappers from L.A. that don't sound like they're from L.A. People identify with the realness. When I'm missing home, I just write about it. It's changed now, but for the longest, I was the only non-gangsta rapper rhyming, where you could hear so many L.A. references: La Brea, Crenshaw, Melrose – many things rappers don't talk about, unless they're gangsta rappers.
I'm so West Coast that I never worry about my fans [perceiving me as otherwise]. I've done records in L.A. that don't sound as L.A. as this record, to me.
DX: You've made a powerful record on the album, "Animal Style." It talks about homosexuals. Mr. Cee went through his public arrest earlier this year. Lil B made headlines by naming his album I'm Gay (I'm Happy). Do you think 2011 can be a breakthrough year for the way Hip Hop perceives homosexuality or bi-sexuality?
Murs: I don't know, man. On this record, I'm trying to bring the Hip Hop community up with me. I'm concerned about how the world feels about the homosexual community. Obviously, I'm concerned about Hip Hop – we've got to start [making changes], but I want that song to touch people outside of the community. I made "Dark Skinned White Girls," and a lot of people [responded thankfully with the recognition]. There's a lot of gay people who probably feel out of place or feel like no one cares, and I think it's good when it comes from someone [who is different]. "Okay. He's not just saying that 'cause he's gay too. This is a straight person sayin' it 'cause he's tryin' to understand me" – even if I didn't get it right. I don't know how the gay community is gonna react. I'm more worried about that, to tell you the truth, than how the Hip Hop community is gonna react. If I can make straight people be kinder to gay people, I guess that's a bi-product [of my intentions in writing the song].
DX: On this album you rap a lot about not using drugs or smoking weed. A lot of people associate the music coming out of DD172 or Blu Roc as this smoked-out fusion. Obviously, you had cats like Curren$y and Wiz Khalifa involved in the past, and now we see Da$h's music. What's that like for you, to bring coherence when it comes to writing this music, and still fit in with the clique?
Murs: Ha. My mom and dad were definitely on drugs – my mom not as much as my dad. But I've just been around it – sold weed, smoked weed, all of it. I just have an understanding of it. Stoners listen to my music. I don't smoke because I wanted to quit, I don't smoke because I had to quit. It just started making me bug out. Anytime I smoked, I'd just bug out.
I can't even see the haze that you see. I guess Ski [Beatz'] music is kind of like that. I don't know if Curren$y made those beats sound like that though.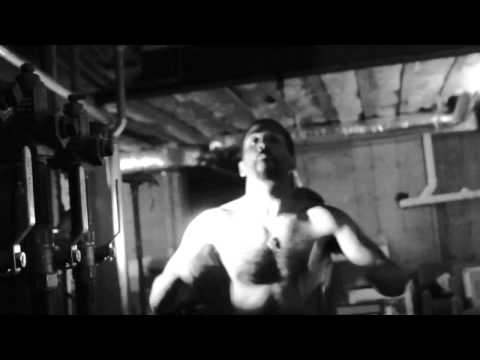 DX: On "316 Wayz," you have a line about building schools in Africa. You write so much non-fiction in your verses. Tell me about this…
Murs: [Pauses] My wife and I traveled to Ethiopia. I asked my fans to donate too. The first step to building a school is building a well. We started building a well. Now we're investing. We're trying to build a school [through] Project 61. My wife and I went out kinda of volunteering at orphanages and there's also a leprosy colony by Addis Ababa. There's no clean water source and there's no school. Now, my wife and I are helping send kids to school from that colony and Shashamane, which is the big Rastafarian community. We're buying clothes, Christmas presents, some computers, helping.
DX: Wow. On another note, I remember you revealing how you asked DJ Quik to mix Murs For President on two-inch tape. That was a cool move. It's really interesting to me that you've got somebody like O.C. on the same track, "Life and Time," as Ab-Soul. Tell me about how that came to be, because O.C. was a '90s luminary, you hail from the '00s, and Ab's a buzzing emcee at this new decade…
Murs: O.C. is a dear friend of Dame [Dash's] and of Ski's. He just happened to be in Greenpoint, [Brooklyn], where we did the recording. I'd see him smokin' squares, hangin' out on the corner. I'd be like, "Yo, what's up, O.C." He actually knew who I was, which was crazy. I was honored. So finally I gotta up the nerve to ask him, "Wanna get on a song?" I had done three verses, but I just didn't want to rap the whole thing. He was like, "Yeah." We did it. At the same time, I just went to a Kendrick Lamar show in Brooklyn, at Southpaw. I asked if they wanted to get on a song. I think I've been on every [Black Hippy] record, except for Jay Rock's [Follow Me Home]. Ab [Soul] got back to me. I love them. Ab is my man; I brought him on tour with me before. I want them part of everything I do, from here on out. If I can afford them. [Laughs] Ab's so talented! I didn't even see [the collaboration] as a generational thing, but what O.C. means to me, I hopefully mean to Ab.
Murs Explains Ties And Influence To Kendrick Lamar, Ab-Soul, Others
DX: When Varsity Blues came out, you were very much in your own lane. You still are, but at the time, fans were hearing for the first time, infamous L.A. streets mixed with messages about love or loss. You rhymed about skateboarding at a time before it was embraced in the urban mainstream. Whether it's through Black Hippy or through Odd Future, do you feel like a pioneer or a forefather of what's happening right now in the West Coast Hip Hop community?
Murs: I can't say that all day, but until they recognize me, I'm not. But I think a lot of them are still discovering who I am and what I've done. I was doing shit with Ed Banger and doing shit overseas before [most people knew who I was]. I have songs in a lot of skate videos, and was hangin' out with skaters before it was cool. I was shopping at Union before there was an Undefeated. Before [Lupe Fiasco's] "Kick Push," I was really skating in my videos. I'm really from the hood and I really do all those things. I'm the ultimate alternative Black kid, pre-Pharrell or any other new West Coast kids. When I met Black Hippy – there's [also] Problem, Bad Lucc and Terrace Martin, and me. I always tell them, "I feel like I belong with you guys. I'm just seven years too early."
There's crews now who are like a lot of the crews I grew up with. [There are] a lot of Black kids are not from the hood, but try to act tough, and they seem tough to everybody else. But I see Black Hippy, and they are the genuine article. I call Ab, and he's like, "I'm really out here, my nigga." When I did Varsity Blues, I walked to the studio everyday with a fifth of Hennessy and a nine millimeter in my pocket. My songs sound nothing like it; you'd never expect it. Someday said to me, "If your fans really knew who you really were…" but there's enough people saying that. I'm not gonna use my creative time to talk about the same shit everybody else is talking about. I'm gonna talk about the shit that's bothering me. I want to get the root of it. I want to talk about shit everybody can relate to. 'Cause not everybody can relate to why my neighborhood started beefin' with another neighborhood, or why I can't even hang out with my friends anymore, so much so that I need to carry a gun, 'cause if [the other neighborhood] sees me, they're going to assume I'm a gang-banger too, even though I'm not…I guess I kinda get into that in my lyrics.
DX: On the album, you even go as far as to mention "Back-packin' Crip." I'm curious to know for you… as you said, you're walking to the sessions for Varsity Blues with a gun in your pocket for self-defense and not making music about it. Meanwhile, at the time, you're watching so many people exploit gang-ties in Hip Hop far worse than anybody who came before you…
Murs: It was frustrating. I wanted to see a lot of those dudes and beat their ass. What's the point? That's another reason I ended up moving out of L.A. [in recent years]. I was literally at a point where I'd be working – at a Hip Hop club with underground rappers that want to be tough or gang-bang rappers would run up and talk bullshit. I'd get into an argument with them. "You're the guy who raps about guns and you don't have one right now. I'm the guy who raps about hippie shit and I have one right now." It happened three nights in a row. I knew that I'd end up killing one of these mothafuckas. "I have [the gun] 'cause I gotta go home later tonight. I don't have it 'cause I want to start some shit. But if I have to fight you, and the police come, I'm getting caught with this gun. If I shoot you right now, everybody's gonna see. It's a lose-lose. So I'm gonna let you talk to me." Then I'd get home and pace back and forth like, "I should really kill this mothafucka! I know where he lives." It was bad.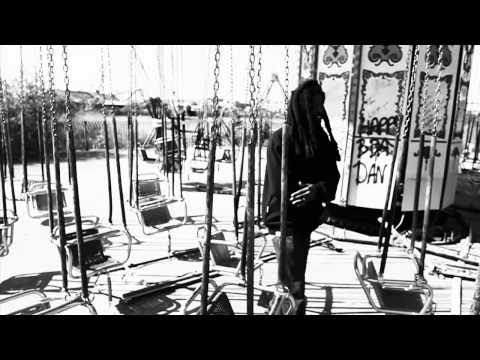 DX: We're talking about Varsity Blues. I didn't expect that. But like Atmosphere and Lucy Ford, I know that album represents a time in your life that's probably locked up, and a time you wanted to forget. That being said, why did you release a sequel EP earlier this year?
Murs: After I left Warner [Brothers Records] and I left my long-time girlfriend, I was smoking cigarettes again, I was drinking again, I was doin' shit that I shouldn't do – porn stars and "Do I have something? Have I got someone pregnant? I'm too old for this shit. I'm depressed." I had to make a record. "I'm not taking my medication anymore, I haven't been going to therapy." For years, people were like "I want a Varsity Blues 2" I was like, "Why would you want that? That shit is so real to me." At that point, I had so many songs. Some of those songs were from Murs For President that were unfinished. I started looking at those songs and said, "I should just finish this up." I put it out. I didn't use a publicist or anything. I just got it out of there. I can't say it's a relief yet, but when I get the feedback from the fans is when I can start to see the positive.
DX: On the subject of publicists and reception, earlier this year, you did send out a request not to review the Melrose project with Terrace Martin. Why?
Murs: Everybody talk about it. Everybody's on the blogs, everybody wants to write reviews. I make art; I'm not a fuckin' commercial painter. An album to me is like a Rembrandt [Harmenszoon van Rijn painting]. It doesn't need to be in a gallery or critiqued. With Melrose and Varsity Blues 2, I didn't do press for either of them 'cause I needed my fans to react to it without having me explain it to them. "Hey, this is an album with me and Terrace Martin. And it's a joke, and it's not really serious, but it is…" Nah. Just listen to the thing. You like it? You hate it? You think it's dope? If I would've done press behind it people would have said I'm sellin' out, I'm trying to [go comedy]. There was nothing to talk about.
DX: But it's not something that you always want?
Murs: I don't know what I'm gonna do with press. I can't say. I'm an artist, and I'm sensitive and I'm crazy and I don't know. [Chuckles]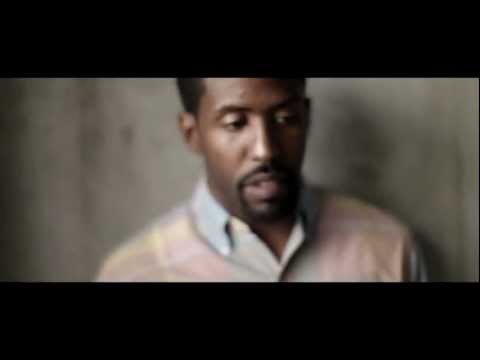 DX: Signing with BluRoc is the antithesis of a major label. Three years later, how much of this is a reaction to the years at Warner Brothers?
Murs: I told my wife the other day, "I love my job, for the first time." I've always loved Hip Hop. I love the people I work with [at Blu Roc]. I love the art. I love what it stands for. There's unlimited potential. I love the people working behind the scenes: Rona [Monteyro], Raquel [Horn], Evan [Brockett]. Some say "independent label," our label is inter-dependent. I know Tech N9ne and all the people that work at Strange Music. I know the whole Rhymesayers [Entertainment] staff. Successful labels are interdependent. Tech N9ne treats every person that works at his label like they're artists – like they're Kutt Calhoun, like they're Krizz Kaliko. Slug treats Siddiq [Sayers] and Skye [Rossi] and J-Bird and Jake [Schaefer] like a human being, like part of the creative process, a team. We're families, strong families. I feel like I found my family if these people. I told Dame when I walked in, "There's no West Coast artists on your roster." He said, "Well fuck it, let's make it happen." He gave me keys to the house, a place to stay, keys to the cars, a studio with Ski. I never got that at Warner. I was fuckin' with Tom Whalley, the president [of Warner Brothers], I mean no disrespect. But I never got there. Here it's, "Take the car, go to [Camp Blu Roc], get groceries, leave a receipt, we'll pay you back." Contrary to to what people have heard about the man, everybody that works with [Dame Dash] is an equal. "What's mine is yours."
Murs Shares His Dreams Of Helping The World
DX: When Living Legends first went on tour, opening for Hieroglyphics in the late '90s, what was Murs' dream?
Murs: My dream has always been being the best rapper – getting a Grammy [Award] and going platinum. All that shit. Doing something in Hip Hop. My dream now, everyday, is just to get better. As I got older, my dream became "How can I help the world?" I know that sounds ambitious or funny, I really… this year I incorporated Habitat For Humanity into Paid Dues. Twenty-five fans came out and built a house for a family in need, and they all got VIP tickets. We all worked together. It was in Lynwood, [California], the city where I'm from, next to Compton and Watts. I spoke at a high school more than once; I spoke multiple times at Crenshaw High [School]. I went to Ethiopia. I volunteered at a camp for [people with] Autism. I want to get my message heard; I want to sell as many records as possible. But with my money I want to support other people. I have everything I need. I've done everything I've ever wanted to do, except for having children and being married. Now I'm married, and my wife and I are gonna hopefully adopt a few children from Ethiopia and hopefully have a few of our own. I'm working on my family. Aside from that, I want to help other people achieve their dream.
Purchase Music by Murs