It was the house that Chris Schwartz and Joe "The Butcher" Nicolo built. Ruffhouse Records, known for catapulting the careers of some of Hip Hop's finest in the '90s, was a breeding ground for talent that still echoes today. The decade-long reign of Ruffhouse included moving units (in the hundred millions) for acts like The Fugees, Nas, Cypress Hill, Kris Kross, and many others. Ruffhouse was also responsible for the release of Lauryn Hill's epochal The Miseducation Of Lauryn Hill in 1998. The label dissolved a year later, with the two masterminds moving on to other ventures. However, the contributions of Ruffhouse Records to Hip Hop and beyond, remains a mainstay in music history to date. Take a tour through the doors of Ruffhouse Records, as we recall some of the label's greatest moments, as seen through the eyes of their artists.
Originally Schoolly D Records
Schoolly D: [My label] Schoolly D Records occupied the space in Studio 4 in Chris Schwartz's apartment with me. When I signed with Jive Records… Schoolly D Records was a copyright infringement and this and that, so they changed the name to Ruffhouse Records and I was expanded on the space. I think Chris continued to manage me for a year or so and I continued to work with Joe The Butcher on mixes. Then I moved on and then our relationship kind of went two different ways. I did wind up doing one album with Ruffhouse [1994's Welcome To America], but we always worked together through the years. I helped produce a group or two and I winded up doing [that album] later.
Working With Chris Schwartz and Joe Nicolo
SenDog, Cypress Hill: That was a company that I can say was ahead of its time with their mentality and how they treated their artists. Chris Schwartz was the brain of it all and he made sure that we were happy no matter what. Joe The Butcher was the musical side of it. On that first [self-titled Cypress Hill] record, he was very instrumental on the sound of it. They never ever once told us what to write, how to write, what not to say, or anything like that. It was just like, "Go in there and record jams." Every time I called the label for [anything], it was there. They just really cared a whole lot for their artists. I have to figure that's the same way they were with The Fugees and everybody else that came from there. They gave us creative freedom and you were actually happy to show up to work everyday. They weren't trying to tell you what to write. They were just like, "Be you and we'll market that." I think because of that formula, they enjoyed a great amount of success. They put out music in the 1990s that really pioneered that decade and almost changed the face of the industry and how things were done and how music was perceived. They opened the gate up big time. I think that was the right label for us to be on. The contract that we got from them was not lucrative or anything like that. But it was good enough to where we could be ourselves and we had money to buy [what we needed] throughout the week.
The whole thing about Ruffhouse is that they believed in us and all of their artists so much that they didn't give in to anyone. They merged with Sony [Records] and were like straight up, "Don't even bother these people. Don't talk about the jams. Leave them alone." We've always been able to enjoy that and that's one of our things now. On [2010's] Rise Up, B-Real and I – [Eric] Bobo as well – we were in the studio for over a year before anybody even heard anything because now we're at the point where we have to just write for us and what makes us happy. We'll make the world happy. Creative freedom is everything, man. Without that, I don't think we'd be talking about Cypress Hill 21 years later.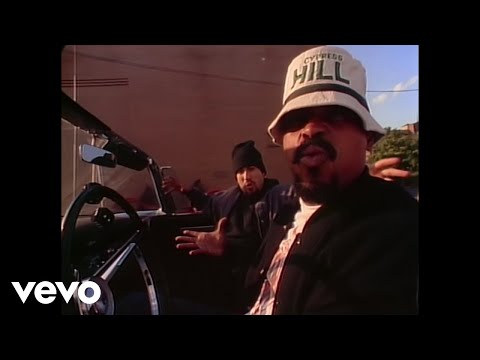 B-Real, Cypress Hill: For as many times as you hear an artist go, "Aw, the label won't let me be me," it was totally the other end of the spectrum with Ruffhouse and Sony. They knew that we knew where we wanted to go. They knew we had a specific sound. They didn't really need to do much with us except put the resources behind it and push it. To their credit, you couldn't really get that from too many labels back in the day because putting out an artist is a gamble. It's a risk. It's either a win or it's a tax write-off. Fortunately for Sony and Ruffhouse and ourselves, our first budget for our first project, [Cypress Hill] was $75,000. That shit is unheard of these days. But there was a good middle section of our career where a number like that was so low. With Sony, they were totally excited about that because they didn't have to spend so much to make our album. They recouped that back really fast.
We came at the time when Def Jam [Records] and Sony were parting – where [Columbia/Sony was] losing a lot of Hip Hop that was coming through the Def Jam label. So, ourselves, Nas, and eventually Kris Kross, and The Fugees were the ones pretty much holding up the Hip Hop aspect over there at Sony. It was like, "Look, if it ain't broke, don't fucking fix it. Let them do what the fuck they want." Sony pretty much just let us roll and Joe and Chris, even more so. They were like, "Don't get in these guys fucking way. Just let them do what they do." [DJ] Muggs, as the producer, had a vision of what he wanted the sound to sound like. Sen Dog and myself rode right along with him, tailor making everything to what he produced for us. It worked. Sony knew it worked. Ruffhouse knew it worked. They just took the handcuffs off and let us go.
Schoolly D: I think it probably is more of a question of asking them what was it like to work with me. [Laughs] When I was working with Joe, Joe recorded everything; I liked him because he recorded everything. I was known for blowing speakers, and everybody feared when Schoolly D came into the studio because they knew I played the music loud. At the end of recording records, if the speakers weren't blown it wasn't right, and working with Joe, he's just like, "That's part of the reason I'm working with Schoolly D. He has the name and he's got the influence and it's fun working with him, so if he blows a couple of speakers just bill him and get over it." So those two things I really liked about Joe: he recorded everything and he didn't mind how many times I blew the speakers.
Working with Chris, he solved a lot about my future… I remember coming back from England for the first time and I went over with Big Audio Dynamite and he goes "You're going to be the rapper to introduce the real White America to real Rap, not the Run-DMC kind of thing. You're going to be in San Francisco and all of these other places." He was right. So Chris taught things to me that I didn't see in myself. So those are the three main reasons I liked working with Joe and Chris.
The End Of Ruffhouse Records
Schoolly D: I know a lot of people were happy because a lot people were jealous of this and that. A lot of people thought they tricked [artists] or used [artists] and that's the number one: if you as an artist don't think you're going to do dick, you must be staying in your mom's basement. When they folded it was the end of an era. They weren't the artists, they were the companies, and the companies, you know, no one thought Casablanca [Records] was going to fucking fold either – and I heard that label was a bunch of fun. They got paid in cocaine! It's like they weren't the artists. They were my friends, but I cared about my future, my children and yeah, I cared about that part. But having a label go under, that's just part of the business, and the groups started to change also. That's when the Internet started exploding and these kids felt like they didn't need a Chris Schwartz or a Joe, you know? They convinced themselves. The template was there, shit, there's a whole lot of God damn people on the Internet, you know? Download it and say, [mimicking Soulja Boy's "Crank Dat"] "Superman that hoe! Supaman that hoe!" Sell a fucking million records. They don't need Chris Schwartz or Joe Nicolo to do that.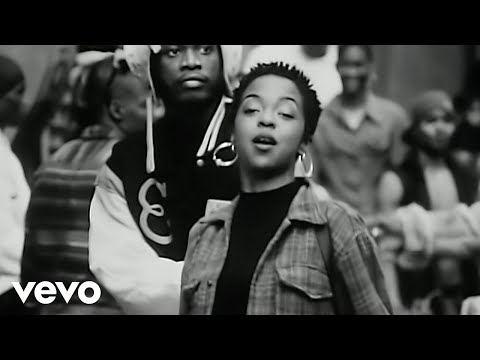 B-Real: It was horrible, man. To be honest with you, it was fucked up. It was fucked up because these were the guys who believed in us. These were the guys who championed our cause to Sony when maybe they were thinking, "Okay, well look, I don't know about the direction they're trying to go here." They would go in and fight for us and say, "Fuck that. These guys have been doing their thing. They've earned a lot of money for this label. They're on fire. Let them do what the fuck they need to do." Once they were gone, we didn't have that base backing us up. Now we were dealing with Sony directly. When that transformation happened, it went from having the smaller independent label – their resources and people who helped blow you up and knew exactly the formula to keep you going. All those people are gone. Now you've got to depend directly on the people at Sony who may not have worked your shit like that because they obviously weren't a part of the Ruffhouse staff and maybe they didn't have a specific plan or formula to keep it rolling. When you've got a lot of new kids there that you've got to deal with, they're looking at it like, "Well, Cypress has already blown up. I'm not really going to get a career hike from helping keep this going. I think I wanna put more resources into Pras or John Forte or somebody like that. Cypress can easily sell itself." So it went from people who knew us; who knew what our brand was to, "Oh well, these guys pretty much just sell themselves. Let's just put the record out. They'll be alright." They never had any cutting-edge ideas the way that Ruffhouse would have because we were their flagship. We were the ones who got Ruffhouse off the ground, pretty much. They were fighting for us everyday and thinking of new ideas to market and push us where to go. Sony didn't have that structure. They have such a big structure, but their artist development was nonexistent. Right when we came on, that artist development shit started going away.
SenDog: That was tough, man. Because in the early days, Joe The Butcher would travel out to [Los Angeles], stay in my mom's house with us, you know what I mean? We'd go to Muggs' bedroom studio and we'd hang out all day long. Joe became like part of the family. Both him and Chris were like a part of our family. When they went through their thing and they broke up, it was like a mom and dad divorcing. We were like, "Oh wow, what's gonna happen now?" We couldn't believe it. These guys were extremely tight. They were brothers. For that to happen, it was like, "Oh wow, we can't believe that happened." One thing that we did know is that they helped us get to a point to where we could continue in our careers. That was definitely very tough. The whole going to Philadelphia and recording at Studio 4 and seeing some of your favorite emcees ever come through that studio – that was kind of fun. I definitely miss those days. But the winds of change were coming through and we had to adjust to what was going on with them for the better of Cypress Hill.
Kathy Iandoli is the Music Editor of HipHopDX. She has contributed to numerous publications, including several cover stories for The Source and YRB. She lives in New Jersey. Follow her on Twitter @Kath3000