Pac Div featuring Ty$ - "The Return"
See, I'm the type of Pac Div fan that still bumps "Knuckleheadz" (off Church League Champions) like it's the first time I'm hearing it. I've always liked these guys and wished that they received the adequate props they deserved. After hearing their upcoming album GMB, I'm convinced they might finally hit the next level. This track "The Return" is just pretty laid back and playful. With 2011's The DiV they were sharpening their style for being lyrically adept but still "cool." It all comes together on this project, and this track is just indicative of that progression. Come to think of it, I haven't played "Knuckleheadz" in a while. I think I'll go do that right now. Check out this song, though. - Kathy Iandoli (@kath3000)
Listen to "The Return" by Pac Div f. Ty$
Ray Williams - "Drop Out F"
In 10 years, this never (or rarely) happens to me. Somebody overhears a conversation about Hip Hop, and jumps in. Okay, that happens semi-regularly. I like that. But when they suggest I listen to someone I'm not familiar with, especially at the unsigned level, it almost never happens that the music is good. Ray Williams is a Philadelphia-area emcee, and when his music was introduced to me, I was skeptical - until I pressed play. "Drop Out F" has Uriah Heep samples, irreverant lyrics and lot of skill - in my opinion, anyway. "The Highest Basement Collective" as Ray and his co-horts are known as, show me what 2011 and 2012 have time and time again, the youth movement in Hip Hop paid attention to the elders, and are still pushing the ball forward. You can check more of Ray's work here. - Jake Paine (@Citizen__Paine)
Listen to "Drop Out F" by Ray Williams
Beneficence featuring A.G. & DJ Kaos - "All Real"
On the low, veteran '90s New Jersey emcee Beneficence has been making some super solid Hip Hop records over the last five years. Concrete Soul is this month's latest addition, and "All Real" (produced by DXnext alum 6th Sense), is the album's latest single. The album features Ben's peers in D.I.T.C.'s A.G. and The Artifacts' longtime mixmaster, DJ Kaos. Songs like this always feel good to me, in the succinct beats-and-rhymes presentation that made me love Hip Hop in the first place. Shout out to the guys still doing it, and doing it well - and this visual (featuring an El Da Sensei cameo) matches the song's simple message perfectly. - Jake Paine (@Citizen__Paine)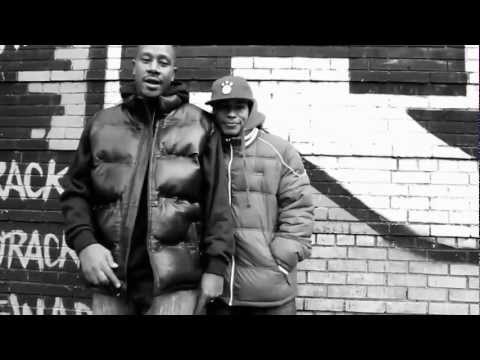 RELATED: Pac Div Speaks About Creative Control On The Div, Reveals Rick Ross Is "Interested" [2011 INTERVIEW]