They hype for Kendrick Lamar's good kid, m.A.A.d city album has built to a fever pitch. Recently, K. Dot explained how the album compares to his debut, Section.80.
"Um, somewhat. As far as having an original sound, definitely. It don't sound like nothing else," said Kendrick in an interview with Power 98.3's Bootleg Kev. "I always want to keep that originality. Really, I just took pieces from Section.80 that I liked the most. You will have a lot of storytelling, I will say."
Kendrick also explained how his Black Hippy differed from other crews who only developed a single member.
"We look at artists that's at the forefront of the label. You always have the cats behind them, and they always get held in this position of just being behind that major artist. I never wanted that. We never wanted that. We wanted everybody to solidify themselves as they own entity. You have ScHoolboy Q with his core base. You have J. Rock, Ab-Soul. ...It's a great feeling because at the end of the day, we come together as one unit. They inspire me. They go hard. It makes me want to get it in and go even more hard, and I'm sure I do the same for them."
Watch the interview below: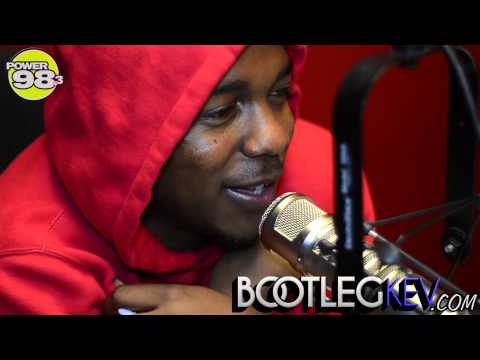 RELATED: Kendrick Lamar Explains Lady Gaga's Absence From "good kid, m.A.A.d city"