Homeboy Sandman - "Not Really"
I'm a big fan of Homeboy Sandman for a number of reasons. In 2012 Hip Hop, one thing that is often under-sung about H.B.S. and many emcees is honesty. It's hard to be truthful in a culture that often celebrates an abundance of sex, drugs, wealth, glamour and busyness. "Not Really," from Boy Sand's First Of A Living Breed is essentially a check-in with the emcee now that he's "famous." The Queens, New York native instead shows that a contract with Stones Throw Records, a previously-released heralded album and being "on" haven't changed much about his life. This song is candid and knocks at the same time. The video, like so many in the rapper's catalog, carries that same charisma and charm. His videos always have a strong New York City backbone too - which makes the city look a lot more human than most Rap fans these days. - Jake Paine (@Citizen__Paine)
Photo by Photo Rob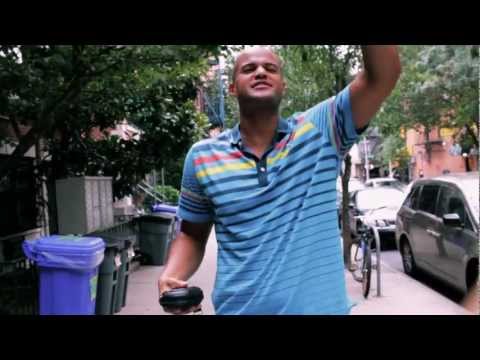 Z-Ro - "I Even Bleed Blue"
I think I've watched the video for Yelawolf's "Hard White (Up In The Club)" a dozen times and the only things I can remember are Lil Jon ad-libs, midget bowling and a bunch of chicks kicking the shit out of each other in an inflatable pool. I can't recall any of the lyrical content nor do I feel like I know Yelawolf any better because A) Lil Jon ad-libs are annoying, B) the chicks fighting are really hot and C), it's midget bowling! But the essence of Hip Hop music is about the emcee's words, flow and voice which is why legendary Houston emcee Z-Ro's recent video output like last year's "Freestyle From The Cold Chamber" and this week's 17-minute "I Even Bleed Blue" manages to be way more captivating than 99% of the current crop of MTV-ready headache-inducing Hip Hop videos. I know this may make me sound like an old fart but I think a music video should be the way to introduce the uninitiated to the rapper, especially one as versatile - who really can sing - and unmistakable as Z-Ro. "I Even Bleed Blue" is nothing more than Z-Ro sitting in front of a blue screen on two alternating pieces of furniture. Sure, the food delivered after the shoot probably cost more than the video itself. But that's what makes it so good. The 17 minutes fly by as he segues effortlessly between instrumentals, going from upbeat rhymes to Issac Hayes on Promethazine hooks, playful bragging to storytelling in quick vignettes. It's a master at work and we get the front seat from the only angle. - Michael Sheehan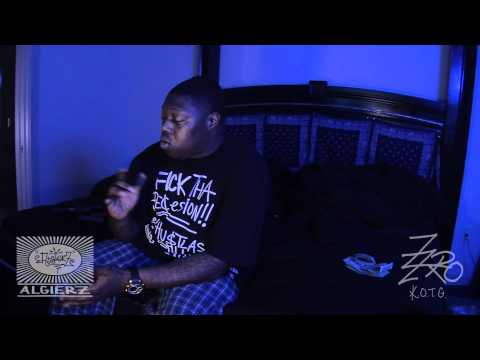 Big Sant featuring Phonte, Tito Lopez & King Mez - "Rap N*gga"
Last week, I caught two of these four acts on the Live From The Underground Tour in Philadelphia. While I've written of Tito Lopez's strengths previously in this Sunday segment, the show was an eye-opener to me regarding Big Sant. Seemingly sometimes dismissed as Big K.R.I.T.'s protege, Sant holds his own, both on stage and on this extensive collaborative track ("Rap N*gga"). After a solid glimpse like this, I think it's undisputable that Sant truly sounds nothing like K.R.I.T., and may be the next out in the Cinematic fold. I like this record, as three of the newer voices in Southern Hip Hop get a powerful assist from one of the culture's trail-blazers. - Jake Paine (@Citizen__Paine)
Listen To "Rap N*gga" by Big Sant featuring Phonte, Tito Lopez and King Mez