Mary J. Blige caused controversy when she appeared in a Burger King commercial, inciting reactions that deemed the advertisement as racist. MJB finally broke her silence on the controversy during an appearance on Hot 97's The Angie Martinez Show, explaining that the backlash to the ad "broke my heart."
"I just felt like there was no need for me to say anything, because everyone was crucifying me and going crazy," she said. "I pulled back and watched everyone and everything, [because] it's just something that I thought would've been a great branding opportunity. I went online to listen to the remix that I did with Fat Joe, I'm looking for 'Another Round,' and all I could see is Burger King, chicken and buffoonery, and it just broke my heart."
She explained that she understood why people would react to the commercial in that way, but was offended that some were making nasty comments about her when she wasn't the culprit. Blige considered it a lesson in who her true friends really are.
"I understood the laughter and the jokes and the stuff that was happening — you're supposed to do that when something like that happens — but the thing that hurt me is when people were starting to say vicious, negative things that didn't have [anything] to do with that," she continued. "It exposed everyone and everything in my life and showed me who my friends are."
The Queen of Hip Hop/Soul acknowledges that it was a mistake for her to participate in the campaign, and that she was "crushed" by it for several days.
"It was a mistake and I did it because I thought it was something that wouldn't come out like that. No one had mercy, and it's cool, it was a learning experience. It hurt my feelings, it crushed me for two days, but after those two days, I got up and I kept going. I want to apologize to everyone that was offended or thought I would do something so disrespectful to our culture. I would never do anything like that purposely."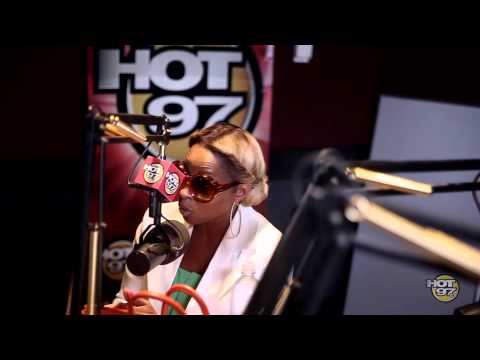 RELATED: Mary J. Blige To Star On E! Music Reality Series "Opening Act"