Though Jay-Z and The Notorious B.I.G. collaborated on "Brooklyn's Finest"
and "I Love the Dough," there is precious little footage of the two Brooklyn legends performing together.
One such video clip is courtesy of Ralph McDaniels, creator of "Video Music Box," who recalled the scene.
"Every year, I had a birthday party," said McDaniels in an interview with fuse.tv. "I wanted to get B.I.G. to host [it], but really I wanted him to perform. Jay-Z came with the whole Roc-A-Fella crew and they got on stage. I told the deejay, 'If Biggie gets on stage, play a Biggie song and we'll get him to perform.'"
McDaniels' instincts turned out to be right, as Biggie took the mic and performed. "DJ Ace threw on 'Get Money' and the whole crowd went crazy. B.I.G. looks at me like, 'I guess I'm supposed to perform now, right?' Jay-Z plays hypeman to B.I.G. on 'Get Money.' That just rang through the hood forever."
Watch the performance below: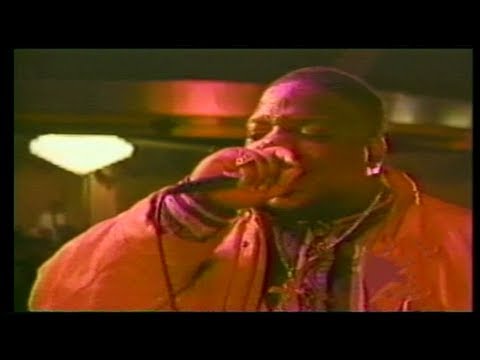 RELATED: Jay-Z Recalls How The Notorious B.I.G.'s Death Influenced "In My Lifetime, Vol. 1"