DJ Premier is internationally renowned as one of Hip Hop's finest producers, but it seems that his career wasn't always quite as glamorous as it is today.
The beatsmith, who has crafted timeless music for the likes of Jay-Z, Nas, and countless others, recounted his jobs as a teenager in an interview with Montreality.
"At 14, I worked at a store in Texas called Kroger. It's a supermarket. I used to drive a forklift... I started off bagging groceries. I was so fast at that; they needed help back where the trucks unload all the new produce that comes in. So they asked me if I knew how to drive a forklift. I said 'no,' they said, 'do you want to learn?' I said 'yes' because I wanted to drive it.'"
"I worked there 'till I was sixteen, then I started working at Sonic Hamburgers, eatin' everything. I got so fat, eatin' every chicken sandwich. If they ordered a chicken sandwich, I made two. One for the customer, and one I'd eat."
Other jobs included a gig at a record store, which Preme contends got him into the music biz. "You really had to know your music to get a job there. You couldn't just know a little bit - you had to know a lotta bit."
Watch the interview below: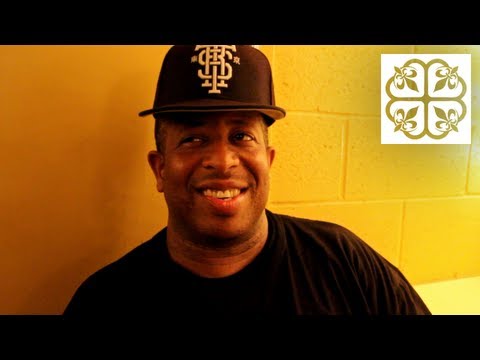 Related: DJ Premier, Tony Yayo Talk Beef With Young Buck, Game, Canibus