This week's Top 10 is helmed by a feature-heavy track from DJ Khaled's upcoming seventh studio album, while the second spot is snatched up bya popular track from Game's OKE. Paris Hilton's Lil Wayne featuring YMCMB single debut manages to claim the third spot just ahead of a much talked-about collaboration between Chicago rapper Chief Keef and Taylor Gang frontman Wiz Khalifa. The list is rounded out by Lil Wayne and Mack Maine's "Original Silence" as well as Childish Gambino's return to the mic with "Yaphet Kotto."
DJ Khaled's "I Feel Like Pac, I Feel Like Biggie" Pushes To The Top
With Suffering from Success now scheduled for an October 22 release, DJ Khaled's posse cut in honor of Hip Hop legends Tupac Shakur and Notorious B.I.G. buzzes ahead of the album's release at the end of this month. Khaled has released six albums leading up to Suffering from Success and this summer the DJ-producer announced a release date pushback with the justification that the album "got greater." "I told you I'm working on the biggest masterpiece ever," he said. "I just recorded something so crazy that it's going to have the whole streets erupt, earthquake-style. Shit got even realer. This shit [is] serious."
The "I Feel Like Pac, I Feel Like Biggie" single was released at the top of this week and features verses from longtime collaborator Rick Ross, as well as Meek Mill and T.I. Swizz Beatz and Diddy also make appearances on the song's introduction, hook and outro. In a verse sandwiched between Ross and T.I., Meek Mill raps about the death of both Hip Hop legends. "Man they hit Big in the passenger, hit Pac in the passenger / So I'm riding 'round with this Mac on me / And a bunch of shooters in back of us / Roll up and you a dead man." Diddy's short appearance on the song's outro addresses comparisons to artists like those listed in the song's title. "How you gon' compare yourself to greatness if you ain't ready to be great, man?" he says, "ain't no more to it."
Game's "OKE" Cut Features Too Short, ScHoolboy Q, Skeme And Stacy Barthe
Given that much of Game's recent OKE release is characterized by the many feature appearances, "Astronaut Pussy, Welcome To California" fits the mold with its guest verses from Skeme, Too Short and ScHoolboy Q as well as a feature from Brooklyn singer Stacy Barthe. The song, which is a meandering, nearly 11 minute affair, finds more than just Game rapping about his home state of California. The beat, which features an obvious interpolation of Britney Spears' 2003 hit "Toxic," bubbles up through the verses and settles down on the chorus. For his verse, Skeme spits a charged up set of bars fitting his counterpart's attack. "A young nigga really tryin' to stunt, fuck it / West Side angles and I ain't budging / Independent niggas with no budget / If it ain't about a dollar got a change subjects / Rap ass niggas ain't sayin' nothin' / This flow here, niggas can't touch it."
OKE was released Wednesday (October 9).
Paris Hilton Enlists Lil Wayne For Her YMCMB Debut
After a lengthy build up, Hilton heiress and reality television mainstay Paris Hilton released her YMCMB single debut on Monday (October 7) with an assist from Lil Wayne and a beat crafted by former boyfriend and collaborator DJ Afrojack. The song is a mostly carefree number with Hilton's refrain appearing early and often. "Are you having a good time?" she sings. "Cause I'm having a good time / And I might be a bit tipsy / But that's okay 'cause you're with me." Later in the song, Lil Wayne adds a verse as he has done on previous songs from Hilton, including last year's "Last Night." On "Good Time," Wayne raps a fitting verse about money, women and partying. "Tunechi never slacks without a button up, I rolled the dice and lucked up / I'm all in, I'm all in / More money more problems / More money will solve them / It's YMCMB bitch / Paris, do you speak French? / I get special treatment."
The video for the single can be seen below.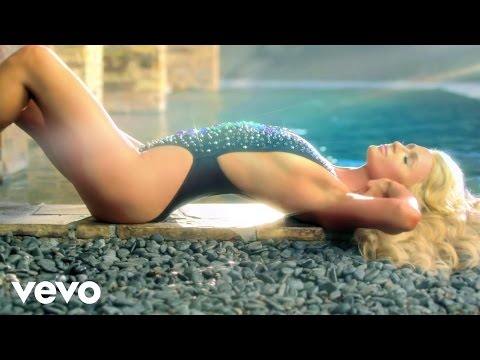 This Week's Top 10
1. DJ Khaled f. Rick Ross, Meek Mill, T.I., Swizz Beatz & Diddy – "I Feel Like Pac, I Feel Like Biggie"
2. Game f. Skeme, Too Short, ScHoolboy Q & Stacy Barthe – "Astronaut Pussy, Welcome To California"
3. Paris Hilton f. Lil Wayne – "Good Time"
4. Chief Keef f. Wiz Khalifa – "Rider"
5. Lil Wayne f. Mack Maine – "Original Silence"
6. Pusha T f. Rick Ross & Kanye West – "Hold On"
7. Childish Gambino – "Yaphet Kotto"
8. Timbaland f. Pusha T – "This Track Is Stoopid (Snippet)"
10. Nipsey Hussle f. Dom Kennedy – "Don't Forget Us"
RELATED: DJ Khaled Explains "I Feel Like Pac, I Feel Like Biggie"