For a third week in a row, a big album release helps shape the list as Pusha T continues the buildup to his debut album My Name Is My Name with a MySpace stream and video to accompany the album's first track. Eminem's "Berzerk" video gets a second run on the list thanks to a behind the scenes look. The list is rounded out by a throwback perspective on Eminem's rise to stardom, Big Sean's helping out Miley Cyrus with "Love, Money, Party" and Danny Brown and ScHoolboy Q linking up for "Dope Fiend Rental."
Pusha T's "My Name Is My Name" Shapes The Top Three
Now just days ahead of the scheduled October 5 release date, Pusha T let's loose a sanctioned MySpace stream of My Name Is My Name and leads DX's top 10 with the Rick Ross and Kanye West featuring "Hold On." The track, which was produced by 27 year old Scottish producer Hudson Mohawke as well as West himself, appears as the fourth song on Pusha's solo debut. While West's appearance comes in the form of an uncredited autotune feature, Ross holds down the second half of the song with a verse and shared outro alongside Pusha T. "Follow the codes, ain't no love for these hoes," Ross raps, "if you slip and you fall, I got you my nigga, hold on / If you right or you wrong, if you riding come on / By the end of this song, I got you, my nigga, hold on." Listen to "Hold On" below.
Pusha T f. Rick Ross & Kanye West – Hold On
Pusha T also released the video for the lead track from My Name Is My Name late last week. The song was originally thought to showcase production from actor turned musician Joaquin Phoenix though the actor himself denied that claim as recently reported by HipHopDX. "While it was widely reported that Pusha T used my beat and that I produced his song, I can't take any credit," Phoenix said in a statement to XXL. "A friend's son played me his music, and all I did was make an introduction to Kanye [West]'s camp." The video for "King Push" can be seen below.
Eminem's "Berzerk" Video Gets "Explained: Behind The Scenes"
Weeks after its release, the visuals accompanying Eminem's single "Berzerk," climb back to the second spot with help from a behind-the-scenes documentary look at the making of the video itself.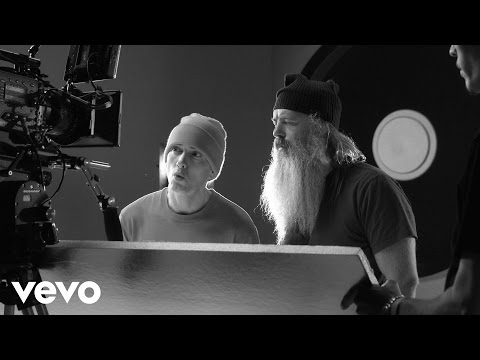 The original video, which features a cameo from the song's producer, Rick Rubin, was released in the second week of September after first being previewed on ESPN on September 7. The song is culled from Eminem's highly anticipated The Marshall Mathers LP 2 which is scheduled for release on November 5.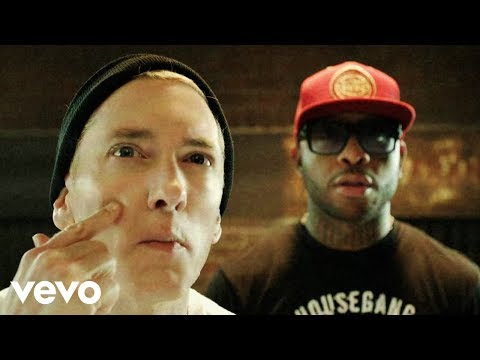 Madchild & Slaine Webisode Shows Off Life On The Road
Fresh off the announcement of a newly formed group, Supreme Villain, and the reboot of Battle Axe Records, Madchild and Slaine have just released a video showcasing life on their Lawnmower Man tour. The video shows the Canadian and American emcees interacting with fans, rapping on stage and passing time on the tour bus.
In a recent interview with HipHopDX, both rappers shared their experience working alongside one another. "I feel Madchild matches up very well with who he is his visually," Slaine said. "That doesn't come so natural to me. His style is very much his own and unique to Hip Hop. I think that's what makes people in Hip Hop great. I've had the opportunity to work with legends, people who are great at what they do and that's the only thing I'm interested in being involved with."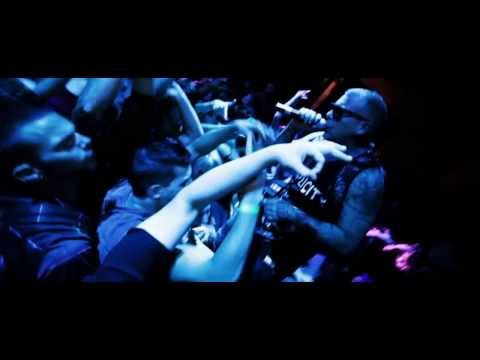 This Week's Top 10
1. Pusha T f. Rick Ross & Kanye West – "Hold On"
2. Eminem – "Berzerk" Explained: Behind The Scenes (Pt. 1)
4. Madchild & Slaine – Lawn Mower Man: Webisode #1
5. Eminem – Never Seen Before Footage Backstage
6. Miley Cyrus f. Big Sean – "Love, Money, Party"
7. Danny Brown f. ScHoolboy Q – "Dope Fiend Rental"
8. J. Cole f. TLC – "Crooked Smile"
9. Cam'ron – "Come and Talk to Me Remix"
10. Meek Mill f. Rick Ross & Nicki Minaj – "Dope Dealer"
Related: Pusha T Says Kendrick Lamar Didn't Disrespect Him On "Control"