With the Toronto emcee's third album due out in just over a month, two of Drake's singles lead DX's most listened to of the week list. Ab-Soul's politically charged "Christopher DRONEr," an obvious reference to LAPD officer Christopher Dorner, continues TDE's firm grasp on fans alongside the latest visuals to ScHoolboy Q's "Collard Greens" single. Finally, and besides some other choice cuts, Jay Z's ad-libs remind fans of an upcoming video for Just Blaze and Baauer's single "Higher."
"Hold On, We're Going Home" and "All Me" Lead The Pack
Drake's Nothing Was The Same remains set for a September 17 release date and the record's singles continue to do well with the recent drop of the Majid Jordan featuring "Hold On, We're Going Home," a track that offers up Drake's most pop-heavy sensibilities. Several months into Daft Punk's hold on our national audience, Drake's disco-tinged "Hold On," a song which finds him in full singer mode, has obvious legs for a radio run.
"Hold On's" quick ride to number one has ended up displacing the album's previous 2 Chainz & Big Sean featuring single, "All Me," which also includes an Asiz Anzari intro cameo. Big Sean, whose second album Hall Of Fame will precede Drake's release date this August 27, recently noted that he initially hope for the Key Wane produced "All Me" beat to be featured on his own second album.
TDE Fans Get An Ab-Soul Single And ScHoolboy Q Video The Same Week
Ab-Soul's latest single, which isn't currently attached to any project but may act as a single for an upcoming release, is a charged up affair with an undeniably militant vibe. Obviously name checking the former LAPD officer who was charged for a series of murders that left three police officer's dead earlier this year, Ab-Soul's title and song addresses the manhunt for Dorner ("Yellow tape, pistols in your face, hold on, show no weakness / Money, murder, grab your burner, cabins burnin' where it's freezing") and more generally our country's simultaneous commercialism and military complex: "Ain't got no chain, I ain't non slave, ain't got no watch, I ain't got the time / The SWAT team got robots and I'm thinkin' 'bout coppin' mind."
Shortly after the release of "Christopher DRONEr," TDE also let out the official video for ScHoolboy Q's latest Kendrick Lamar featuring single "Collard Greens." In contrast to Soul's almost paranoid militancy, "Collard Greens" is a largely carefree party track. The video stars both ScHoolboy Q and Kendrick Lamar and also features a short cameo from Seattle emcee Macklemore.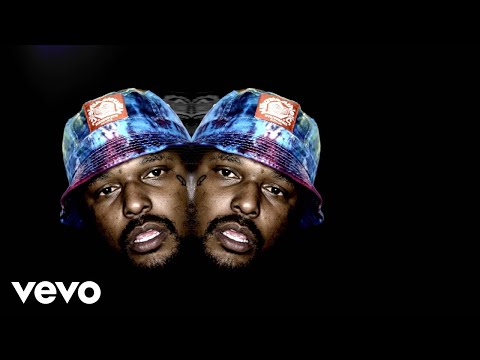 Just Blaze & Baauer's Single Gets Jay Z Vocals
While the material isn't exactly new, Just Blaze and Baauer's "Higher," with no verse in sight but Jay Z ad-libs throughout, acts as a precursor to the song's upcoming Nabil Elderkin directed video. "Higher" will act as the first single for the relaunching of former gangster rap label Priority Records this upcoming Tuesday, August 13. A very short teaser of Nabil Elderkin's video can be seen below.
This Week's Top 10 Most Popular Singles
1. Drake f. Majid Jordan – "Hold On, We're Going Home"
2. Drake f. 2 Chainz & Big Sean – "All Me"
3. Ab-Soul – "Christopher DRONEr"
4. Just Blaze & Baauer f. Jay Z – "Higher Remix"
6. Cyssero – "One Shot Kill (Meek Mill Diss)"
7. Juvenile f. Young Jeezy & Yo Gotti – "Pay The Rent"
9. Jay-Z – "Dead Presidents 3"
10. ScHoolboy Q f. Kendrick Lamar – "Collard Greens" [Video]
Related: Drake Speaks On Dropping "Nothing Was The Same" Amidst Legendary Releases