For a second week in a row a HipHopDX exclusive, this time a video premier, tops our most popular of the week list. While Tech N9ne's "So Dope" was the big winner, another HipHopDX premiered Strange Music video also makes the list in Stevie Stone's "The Reason." A couple throwback Eminem tracks also remind fans there was an M&M before his current ubiquity. And another "Rich Gang" compilation single reaches the third spot.
Tech N9ne's Posse Cut Single Gets A Fitting Video
Tech N9ne's upcoming Something Else album, his thirteenth full length, has already seen several successful singles building up to the upcoming July 30 release date. Earlier this year, Tech noted that the album wouldn't be conforming to radio length song structures (hence the name), the latest video, a four verse affair, further confirms that claim. After a single with Kendrick Lamar (alongside Mayday! and Kendall Morgan) and another with B.O.B. and Whiz Khalifa, Tech's feature heavy LP will also get a deluxe treatment and alternative album cover.
The "So Dope" video, which includes appearances from all the featured emcees, compliments the song and it's subject matter nicely. Expectedly, all four rappers also rely on their trademark rapid fire delivery.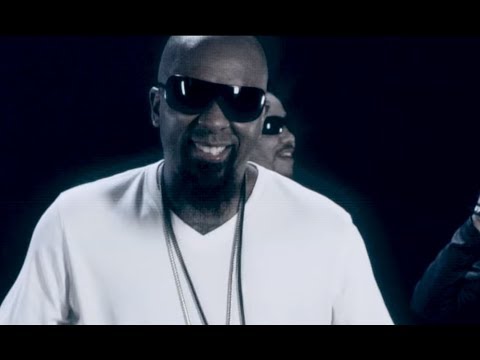 An Early Eminem Demo Gets Remembered
Released in the first months of 1995, "Biterphobia" is a track that was originally released under Em's original artist name M&M. The song is culled from the third release from rap group and label Soul Intent, who previously went by Bassmint Productions. The self-titled EP features two original songs in the form of five different versions, including a Proof appearance on a track called "Fuckin' Backstabber." "Biterphobia" offers up a glimpse at Eminem's lyrical development. While his flow is obviously different than his later debut, his ability to pack a single line with several rhyme schemes is on full display.
Game, Birdman and Lil Wayne Align For A Track Off The Rich Gang Compilation
Adding another collaboration notch to their belts, Game, Birdman and Lil Wayne have linked up for "Paint Tha Town," unsurprisingly a red-themed anthem. Each emcee offers up a verse of their own and Game provides an auto-tuned hook, "singing": "Red everything, red-red Bentley / Chop a nigga down and tell his momma red sent me." The track is pulled from the recently released YMCMB "Rich Gang" compilation. The album, released July 23, has also offered up singles like "Tap Out," "We Been On" and Rick Ross' "50 Plates."
The Top 10 Most Popular Hip Hop Singles The Week Of 7/22/13
1.Tech N9ne f. Wrekonize, Twisted Insane & Snow Tha Product – "So Dope" [Video]
3. Game, Birdman & Lil Wayne – "Paint Tha Town"
4. Kanye West f. Consequence – "Black Skinhead Remix"
5. Eminem – "Fattest Skinny Kid Alive (1990 Freestyle)"
6. Chamillionaire f. Scarface, Killer Mike & Bobby Moon – "Reign Fall"
7. Tech N9ne f. Kendrick Lamar, Mayday! & Kendall Morgan – "Fragile"
8. Stevie Stone – "The Reason" [Video]
9. Jay-Z – "Dead Presidents 3"
10. 40 Glocc – "The Last 48 (Game Diss)"
Related: Tech N9ne Says Snow Tha Product "Fit Perfectly" On "So Dope (They Wanna)"