The independent versus major label debate is one that has remained prominent in the Hip Hop community for quite some time and Philadelphia spitter Freeway is one artist who has experienced both sides of the label spectrum.
During a recent interview, Freeway spoke on being an independent artist at Babygrande Records and revealed that while he does love being an indie artist, he did feel like an independent act while signed to Roc-A-Fella Records.
"I love being indie. You know what I'm saying? You your own boss. You got total creative control on a project and it just feels good," Freeway explained. "And the one thing about being on Roc-A-Fella was basically it was like being indie. Cause Jay and Damon they let me do me. Philadelphia Freeway was me. Free At Last was me. Diamond In The Ruff is me…So creative control is there. Babygrande they accepted me with open arms and we worked together to make this project the best that it could be."
The Philly Freezer also touched briefly on his soon-to-be-released Diamond In The Ruff album and how the title of the project relates directly to him as an artist.
"Right now where I'm at right now in my career I feel more polished. I'm shining," said the rapper. "I been through all the bullshit, all the stuff we had to go through. The Roc breakup, State P, all that. Just stayed strong and kept it moving. Keep trying to provide the fans with good music. That's why I'm a diamond in the rough."
Freeway's Diamond In The Ruff will be released in stores and online on Tuesday, November 27.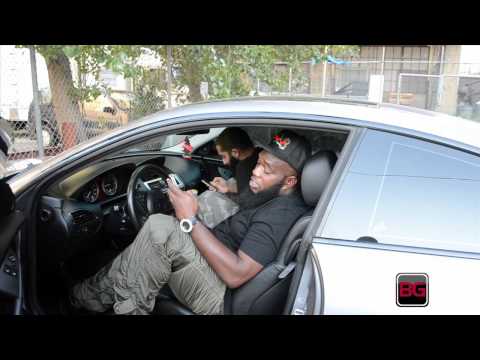 RELATED: Freeway Debuts Just Blaze-Produced "Early" On Sway In The Morning