Although his debut album, good kid, m.A.A.d city, was released exactly one week ago, Compton lyricist Kendrick Lamar is continuing to receive praise for his debut. The latest nod came from fellow West Coast rapper and past collaborator Game, who referred to Kendrick as being the "West Coast Nas" during a recent interview.
While speaking with Rap-Up.com, Game also spoke on the TDE emcee's lyrical styling's which he referred to as being "amazing."
"Kendrick is like our West Coast Nas so to speak," said Game. "Lyrically amazing, I hope no one ever beefs or tries to attack him lyrically, [they] would definitely lose. His mind is crazy. I was just in the studio with Nipsey last night talking about how crazy and how far Kendrick's mind wanders and it translates on records real dope."
Prior to commenting on Kendrick's lyricism, Game addressed the rappers name change from K-Dot to Kendrick Lamar, a change he believes helped propel his career.
"It's really dope to see hard work pay off. Somebody that I helped, shape, and mold. I remember when I told K-Dot, that K-Dot wasn't gonna work and that he should just change his name to Kendrick and he did that," the rapper explained. "And next thing you know it's Aftermath and people are checking, bitches are like 'Kendrick, Kendrick!'"
Game is currently preparing for the release of his next studio album, Jesus Piece, which is due out on December 11.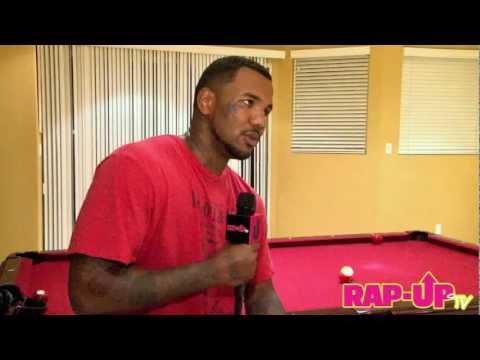 RELATED: Game Defends Kendrick Lamar From Shyne's Comments Against "good kid, m.A.A.d city"