During an interview with Canadian site TheMontreality.com, Pittsburgh rapper Wiz Khalifa didn't hesitate in speaking on everything from his mom's turkey spaghetti to his upcoming album, O.N.I.F.C.
And while the rapper didn't shy away from revealing that his favorite cartoon character is Donatello of The Teenage Mutant Ninja Turtles, sharing his love for Honey Bunches Of Oat, or boasting on his video editing skills, the rapper also spoke on wanting to work with fellow lyricist Nas.
"I want to get in the studio with Nas," Wiz revealed. "That would be cool. I think just lyrically that would take me to another level. I just been listening to a lot of his old CD's. Well they're old now, but they're not even that old. Street's Disciple and shit like that, that was released in like 04. But that was some really good shit and it got slept on. Musically, I feel like he's in the zone that a lot of people don't even really, really understand. So I wanna do some shit with Nas."
Wiz also shared the details behind Drake's missing "Work Hard, Play Hard"
verse which wasn't included on the song simply because he never received a verse from the Young Money artist.
"He boofed me man. He was supposed to do his verse and he ain't do it so we had to put it out, but it ain't no love lost. People get that done all the time in the industry, but yeah I got boofed," said the rapper.
Wiz Khalifa's second studio album, O.N.I.F.C., will be released in stores and online on December 4.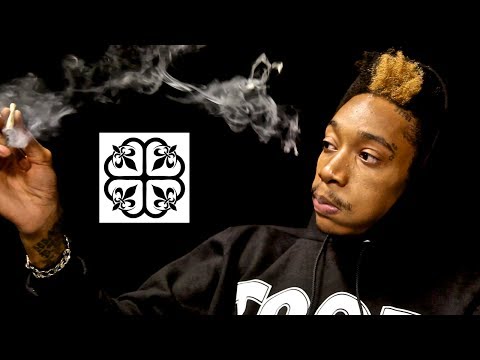 RELATED:Wiz Khalifa Responds To Criticism Of "O.N.I.F.C." Cover Art, Jimi Hendrix Comparisons