Even though they may be at odds now, Kanye West and Beanie Sigel have a history that goes as far back as the self-titled opener from Beans' debut The Truth. Now, in an interview with DJ Vlad, Sigel reminisces about the time that he had Kanye's back in a very tight situation.
Beans recalled saving Kanye West from a possible Roc-a-Fella chain jacking one time in a diner. He says that a couple of strangers had sat down with 'Ye and his friends while they were eating and began to menace the crew. Kanye put out a call to Beans, who came to the diner and muscled the potential robbers away from the producer.
"He felt threatened," he recalled. "[I let the potential robbers knows] nothing was going to go down – not while I was there. Nothing was going to happen to him…[Kanye] wasn't being paranoid; they had chairs pulled up to his table where he was eating at with his friends, and they wasn't eating…it was real. They're plates of food was cold; they ate only a couple of bites, and it was just like a wait off, like, 'Hurry up, and would you come out here?' It was going down. So I got there and I asked Kanye, 'Yo, do you know this guy right here?' He was like, 'Nah,' and I just pulled the charm from [under] him, and Kanye had his jewelry tucked in on him, and I was like, 'Take your chain out' – that was like a badge, that Roc-a-Fella chain…[the jackers reacted to me] as they should [and took] a little more than a few steps [back]."
Check out the full interview below.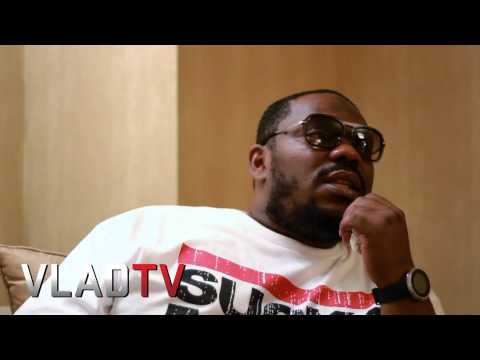 RELATED: Ruffhouse Records Releases Statement Addressing Beanie Sigel's Arrest