It's been nearly three weeks, and yet the world of Hip Hop is still reeling from the loss of veteran manager Chris Lighty. Now, in a recent interview with Montreality, former Violator Management emcee Cormega reflects on the loss of his friend and mentor.
Even though Mega parted ways with Lighty's company early in his career, he said that Chris was always like a big brother to him in the industry. He explained that Lighty always made sure to keep his artists in check and humble about their craft.
"Chris was a tell-it-like-it-is dude," he recalled. "I could tell you the story that when I felt that people were starting to feel my music, I told Chris, 'Yo, niggas is feeling my shit,' and he was like, 'Who? Your friends?' He's the type of dude that [was] like a big brother to a lot of artists, and I say that because he never let you get too big for your britches. He'll tell you your shit ain't as hot as you think it is, and that'll make you work harder to try to impress him…he definitely was a visionary. I seen Chris last month, I don't even know if it was a full month, but last month I seen Chris and we kicked it. I'm just shocked at what transpired."
Mega also revealed that he's got a number of new projects lined up for the near future. He said that in addition to the Large Professor-produced LP Mega Philosophy, he also piecing together his next solo album.
"I'm working on an album right now that I'm not going to mention the title of, but it's gonna be a solo Mega album, but it's like really stealth," he revealed. "And I'm working on another project right now with Large Professor doing all the production and I'm doing all the rhymes. We have a few guest features, it's gonna be called Mega Philosophy – that's gonna be the next things that's out."
Check out the full interview below.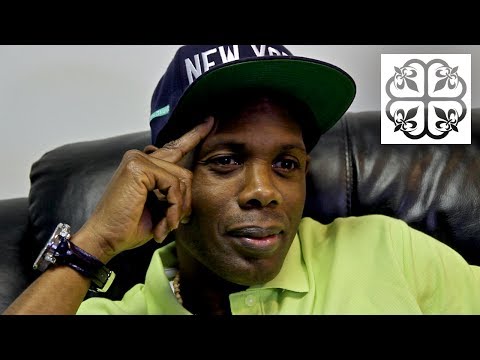 RELATED: Cormega & Large Professor To Release Collaborative Album "Mega Philosophy"