Prior to hitting the stage with Rihanna at the 2012 MTV Video Music Awards, Harlem rapper A$AP Rocky briefly chopped it up with Bootleg Kev about the newly-released A$AP Mob mixtape, Lords Never Worry.
Rocky revealed that while the project has gone on to receive positive reception, he wasn't fully pleased with the end result. The rapper went on to state that his need for perfection is likely the reason why he wasn't fully satisfied with Lords Never Worry.
"I been getting a lot of love for it, but I really wasn't too pleased the way it came out," said Rocky in a video posted on XXLMag.com. "I didn't have enough time to sit on it. It was mostly me and Yams who executive produced it, but I didn't have enough time to really make the proper changes that I wanted. It's an internal thing. I'm a perfectionist I guess and you know I'm my own worst critic, but for the most part I think it came out [well]. It had some good content on it and I think people wanted to see what we were capable of."
According to Rocky, if there wasn't such a huge demand for the project from fans he'd likely still be working on Lords Never Worry.
"I would have had skits in there. We didn't have time. It's because in the process of making that album we had the people waiting for so long – right now I would still be working on it," Rocky explained. "Do you know how pissed people would be with me right now? They would be pissed, but that LongLiveA$AP is about to be epic."
A$AP Rocky's debut album, LongLiveA$AP, is slated for released on October 31.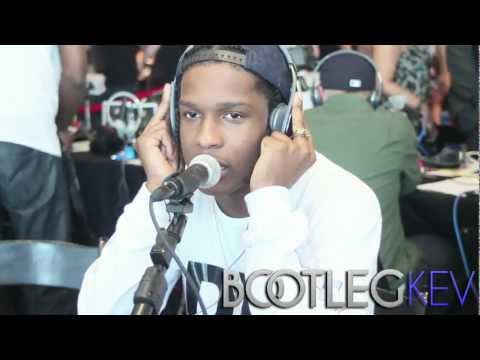 RELATED: A$AP Rocky Explains Appealing To Non-Rap Fans & Talks "LongLiveA$AP" Album