Common and the rest of the G.O.O.D. Music crew are gearing up for the September 4th release of their compilation album Cruel Summer. But for Com, he isn't sure who is featured on which track. During an interview with Shade 45's Sway Calloway, the Chicago, Illinois rapper said that Kanye West encouraged them to record verses in the studio and he would take care of the rest, including assembling the cuts.
"For me, I was going in and 'Ye and everybody was like, write to the songs and whichever verses are right, the people keep. I don't know how many songs I ended up on, but I've heard songs that are just banging," he said. "It's a variety because you've got Big Sean, you've got myself, you've got 2 Chainz, you've got Pusha T, you've got 'Ye, you've got Kid CuDi, so it's like this album has some music where there's some hood and then there's some artistic, out-there music. I haven't heard the finished product, to be honest."
Common, who recently expressed interest in connecting with West to record a follow-up to 2005's Be, praised the G.O.O.D. Music leader for his ability to bring a diverse spectrum of artists together.
"It was more like, be artistic, be you. it was like, I got all these people together because each person got something special. When you putting me and 2 Chainz on a song, that's something that people probably wouldn't have thought about doing. You've got Q-Tip as part of the crew and Big Sean. I think one thing 'Ye is a master at is bringing different people together, like sounds and everything, whether he go get Bon Iver to do something or he got Pusha T on a song with ballet dancers in the video. It's like bringing art together and really being a visionary and a master. That's what I think he's really great at."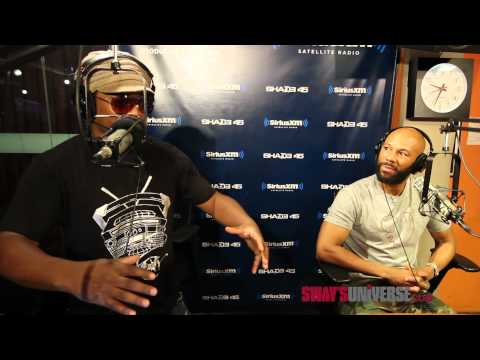 RELATED: Common Hopes To Record "Be" Follow Up With Kanye West