As A$AP Rocky awaits the release of his LongLiveA$AP project, he appears confident. In a recent interview with Fuse, the Harlem emcee explained that he feels the world isn't ready for his album. He also discussed how the pain he's experienced helped him make a more compelling project.
"There was a lot of blood, sweat and tears put into this project," he shared. "For the most part, I'm very happy but I've never been in this much pain in my life. All my pain was devoted and sacrificed for this project. This is the most passionate thing that I did…There's nothing out that's gonna be compatible to what I'm about to put out with this [album]. Nobody's project is gonna be touching this because it's not just Hip Hop. This is a revolution. This is a new start of something new. I embarked on something new…I don't think the world is ready for what I'm about to give them."
A$AP is working on a documentary. He also touched on the love he's received from London.
"I'm working on a documentary for London. It's gonna come on the news," he shared. "They support me. I love London."
For more form the interview, check below.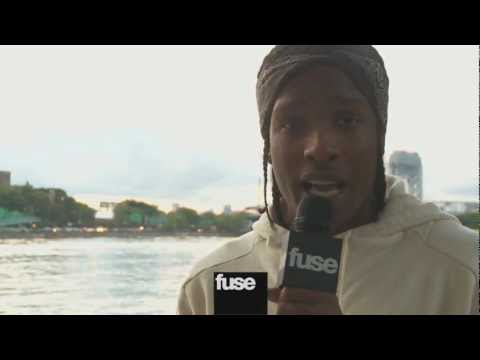 RELATED: A$AP Rocky Talks Chace Infinite's Involvement In Career, Says He's "Really Not A Solo Artist"