16.BarsTV recently caught up Danny Brown to discuss his yet-to-be titled debut album with A-Trak's Fool's Gold imprint. During the interview, he discussed his love of electro and grime music. He explained that he grew up around house music because his father was an electro DJ in Detroit, and said that he's extremely influenced by grime as a result.
"My father was a house DJ, I was raised on that music so it was just ideal to be there," he said. "I love playing those shows where it's just me, the rapper, and everybody else is electronic shit, mores than just me being on a set with a whole bunch of rappers. ..to me, grime music is Hip Hop. I don't see it [differently], it's Hip Hop to me…grime is the reason I'm here. I wouldn't be here; it totally influenced me, it's totally is the reason I'm here."
Danny also spoke on his relationship with Harlem upstart A$AP Rocky, who also directed the video for his song "Blunt After Blunt." He said that his and Rocky's friendship isn't even based on music, and that it takes last precedence when they hang out together.
"That's my brother [A$AP Rocky]," he explained. "A lot of this rap shit be fake, a nigga will send you an email [and] a beat, and then you rap, and that's what it is. That's my bro; when we're hanging out, the last thing we're talking about is rap music. If we make some music, it's gonna happen organically, where we're just in the studio and it happens. It's like when we hang out, we ain't tripping on no music…we understand each other 'cus we all going through the same shit."
Check out the full interview below.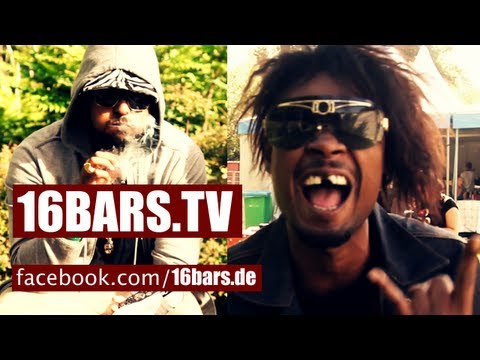 RELATED: Danny Brown Talks Potentially Signing To a Major, Says "No One's a Bigger Fan of Danny Brown Than Danny Brown