Slaughterhouse has a gift lined up for fans. During an interview with Jenny Boom Boom last weekend (via HHNM), Royce Da 5'9 and Joell Ortiz revealed that they plan to release a mixtape ahead of the release of their Shady Records debut welcome to: OUR HOUSE, impacting August 28th.
Nickel Nine began by explaining that the group collectively agrees on the release date. "We actually all agree. Everybody in the group agreed. We got on the phone with Paul Rosenberg who's very understanding. He doesn't want us to feel like we're forcing anything out. He wants us to be comfortable and he expressed that," he said, shifting gears. "We also want to put out more material before we put this album out. I find that the buzz really starts to move, when we want it to when we're rapping. So right now, we're working on a mixtape. So that's interesting. Before the album."
"We did our first album in six days," added Joell. "We just want more. We know we could do more."
Watch the full interview below.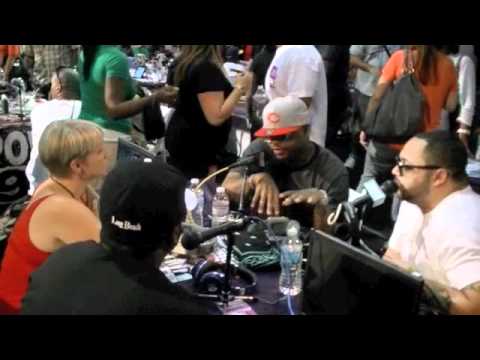 RELATED: Eminem Reveals Slaughterhouse Album Release Date & Talks Beastie Boys