Kendrick Lamar has been hard at work on his upcoming major label debut good kid, m.A.A.d city, dropping October 2nd. During an interview with Tim Westwood, K. Dot revealed that he has already recorded 40 songs for the project, which will most likely feature 13 cuts.
"I've probably done about 40 records. I'll narrow it down to like 13," he revealed. The Compton, California native also said that the production will be in-house, with beats courtesy of Soundwave and Tae Beats, otherwise known as Digi-Phonics, as well as Willie B.
He also addressed Dr. Dre's involvement in the project, stating that he's given him full creative control. "He's involved. What's crazy, he gave me the freedom to go out and do me. That's a great thing about the situation, because you don't have that in today's game where people actually really believe in what you're doing."
Watch the full interview below.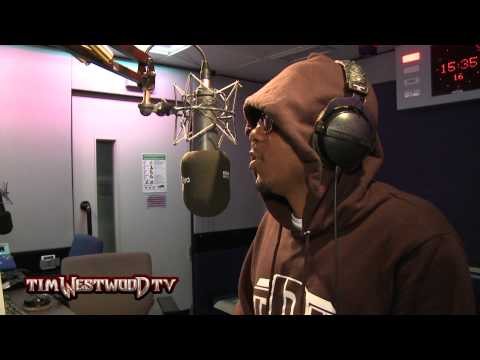 RELATED: Kendrick Lamar & Ab-Soul Praise Slaughterhouse, Speak On Comparisons