ScHoolboy Q recently caught up with Bootleg Kev following his performance on Hot 97's Summer Jam Festival Village stage. During the interview, the TDE up-and-comer addressed the meaning behind his nickname "L.A.'s Puffy." He said that he's always admired Diddy's prowess as a businessman and longevity in the Hip Hop industry. Additionally, Q said that he's tried to pattern attitude as an artists off the Bad Boy mogul.
"I like to carry myself like Puff Daddy, and Puff Daddy is one of my idols," he explained. "That nigga did all he did and he's still getting it and he still looks like he's 32. You know what I'm saying? This nigga's still getting it. You haven't heard too many big artists since [him] just break out and just kill it like that on his label. Not to take away from nobody, but you never seen nobody like really, really come kill it from his label and he's still [in] top form."
ScHoolboy Q also discussed his as-of-yet untitled impending commercial debut with Aftermath/Interscope, which he explained is approximately 40% complete. He said he's changed some of the content of the project twice already after hearing Kendrick Lamar's Good Kid in a Mad City and feeling the need to take it back to square one in order to compete with it.
"I'm like 40% done [my debut], almost about halfway," he said. "I've switched it up like twice already [in terms of] the content and stuff like that 'cus [I]'ll hear a project [or]…Kendrick will play me most of his album and then it'll change my mind because [I'll be like] 'Ah, it's not as hard as that.' It soldiers you up [to make] a crazy, crazy project, one of the best projects, period…I've scrapped a few songs and I came with a stronger concept and strong meaning."
Check out the full interview below.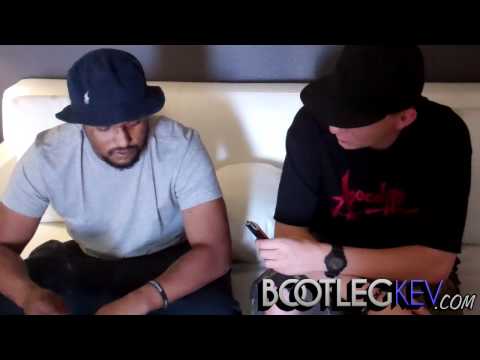 RELATED: ScHoolboy Q Says A Black Hippy Album Will Drop Once It's A "Classic"