The over decade long wait for the follow up to Dan The Automator and Del The Funky Homosapien's highly praised Deltron 3030 album may soon be over according to the duo. During their interview with CBC Music they revealed that the album is pretty much done minus a few "small touchups" and will likely be released this September.
"The record's done with one or two maybe small touchups…What I'm about [is] not changing any songs more like little, in between segue things," said Dan The Automator.
When asked what can be expected with this album both artists stressed the fact that fans should fully expect a different sound and experience with this project.
"It's not better than the last one. It's a whole nother experience," Del The Funky Homosapien explained. "Whoever might be on that tip like waiting for the next coming or something, you ain't gonna see it. Just relax and take it for what it is and you're gonna love this one just like you loved the last one."
"We're doing it cause we wanna do it," Dan The Automator added. "You know what I mean? And quite frankly this is the record we wanted to make. We had a couple of false starts and everything, but once we got it going it was exactly what we wanted to have. I think anyone who liked the last record will like this record. But I think this record has a lot of interesting things happening and I think people will enjoy it."
Deltron 3030 was released on May 23, 2000 and featured guest appearances from Prince Paul, Mr. Lif, Peanut Butter Wolf, and several other artists.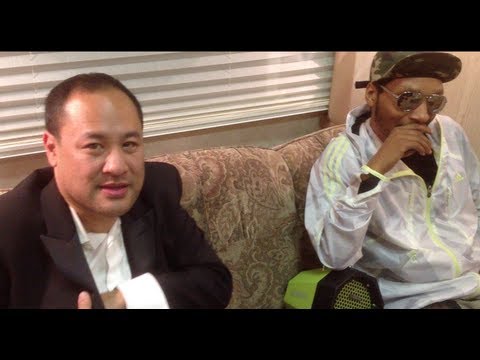 RELATED:Del The Funky Homosapien & Automator Recording "Deltron 3030" Sequel