2 Chainz recently sat down with Life + Times to discuss his recent single "No Lie" featuring Drake as part of its "Decoded" series. During the interview, Tity Boi began by explaining what he meant when he said "smoking on that gas," stating that it's a slang way of saying strong marijuana.
"'No Lie' started out with me talking about smoking on that gas. a lot of people didn't know what gas was when I was kind of introducing it. Everybody was like, what the hell is he talking about? But where we from, gas is like strong weed. When I'm at the studio, when I'm going in, I'm smoking on that gas," he said.
He also explained the line where he spits, "Put his ass in a plastic bag with his trashy ass, take him out / Bring 'em in, them whole things, Tupac without a nose ring." "I always admired his work ethic, because Tupac still has verses we haven't heard yet. That's why I try to work so hard. That's where the whole idea came from," he explained.
Watch the full video below.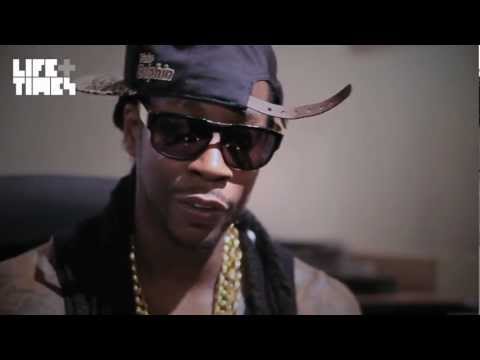 RELATED:2 Chainz Says Arrest Over Four-Finger Ring Was An Attempt To "Assassinate My Swag"