Shortly after launching his new channel "i am OTHER," Pharrell Williams has revealed that comedic journalist Nardwuar the Human Serviette will participate a weekly interview series to the venture.
Making the announcement on YouTube, the Neptunes member shared his excitement over the collaboration. "So look, I'm super excited that Nardwuar the Human Serviette – you know him right?" he said. "He's contributing to our channel, so make sure you tune in next Tuesday. I'll see you."
Pharrell previously explained the intention for his new venture. "It's for people who think other," he said. "The first installment (of I Am Other) is about delivering those experiences through products, excursions, anything that is tangible to a human that can make their life easier. […] A lot companies claim they can make the world better. We want to make lives easier and unlock what normally would seem impossible possible."
Watch the video below.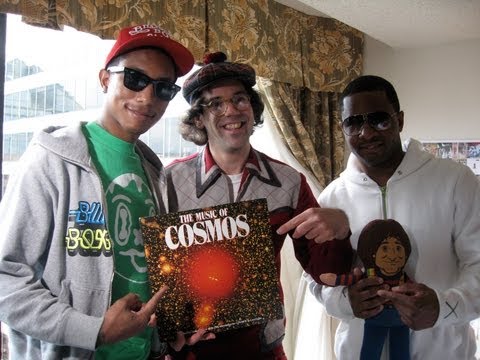 RELATED: Pharrell Williams "Places & Spaces I've Been" Book Cover