This past weekend, Rihanna took a break from promoting her new film Battleship to head overseas and hit the stage with Jay-Z and Kanye West on the European leg of their "Watch the Throne" tour.
The Roc Nation songstress joined the rappers at the London, England show at the O2 Arena last night. Becoming the first artist aside from the headliners to appear during a "Throne" performance, Ri contributed vocals to "All of the Lights"
and "Run This Town,"
later tweeting about the experience.
"#RihannaNAVi made historih tonight as the first person to Watch The Throne AND join it!!! No one is allowed on that stage! Thank u guys," she wrote.
Watch the performances below.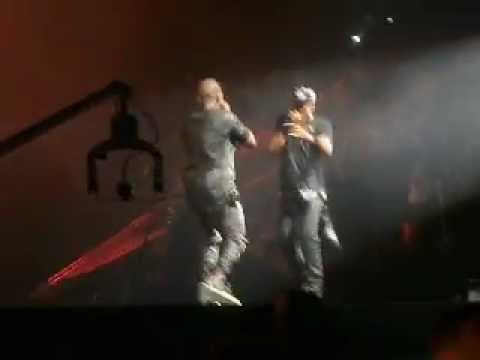 RELATED:Jay-Z, Rihanna To Perform At London 2012 Olympic Games